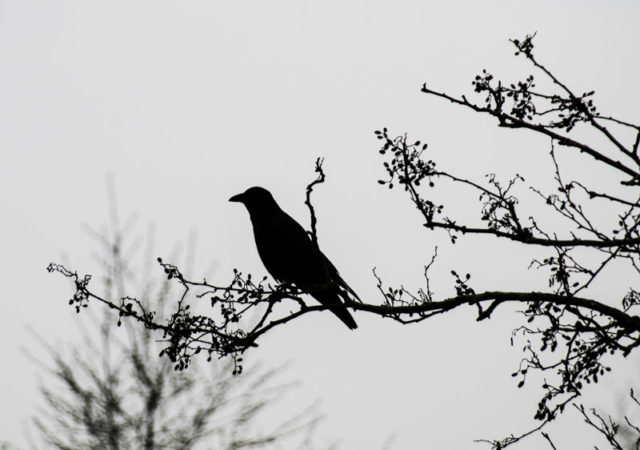 Yes, I know we're supposed to stay home and keep safe this Easter Weekend, but this was an offer I couldn't refuse.
The offer was a delivery slot from Iceland for Tuesday, almost brilliant. "Almost", because it's for a time slot between 8am and 10am and with my luck it will be at the '8' end of that time period, so I need to be up early for it. That said, it's a slot and there aren't many of them around. Coincidentally, it was last Friday Scamp managed to snag a slot on Tesco. Perhaps Friday's are the key to nabbing a slot.
Scamp volunteered to go shopping to the local shops and brought back a fair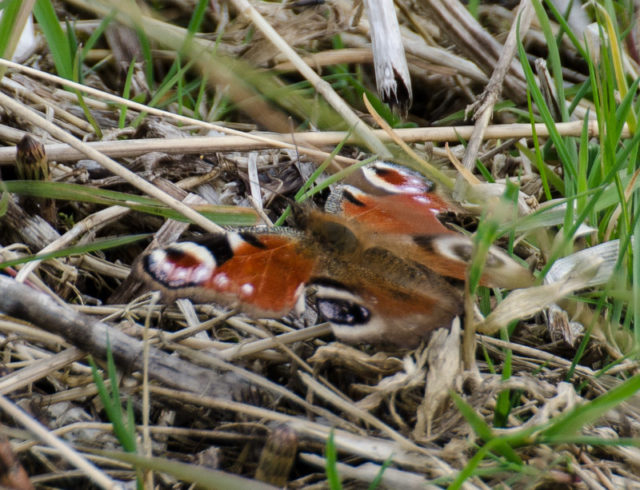 amount of goodies. It was a dull start to the day, but by the time she was going out (solo) it had warmed up and the sun was shining. So much so that she came back I took the Nikon out for a walk in St Mo's. At first I couldn't see anything worthwhile to photograph, but then I spotted a hoverfly, first one this year and was sure I'd seen a butterfly too. It wasn't until a bit later in a different part of the park I got a good clear shot of it. Not the best photo in the world, but my first butterfly this year. It's a Peacock and fairly common, but it's another sign that spring is here.
PoD was a long lens shot of a crow sitting on a branch. I liked the graphical feel of the shot. It almost looked black and white on the computer and when I changed it into true B&W I hardly noticed the difference. Second time around the pond I found the carcass of a swan. Don't know what killed it. It could be a loose dog or a fox or daft kids throwing bricks, but there wasn't much left of today. Then I heard a couple of swans flying overhead. They swung round the park and then landed on the pond. That sent the two resident swans into frenzy. They started puffing up their wings and heading in to separate the newcomers. It seemed like battle royal for a while, then everything calmed down. It looked like the residents won and the two visitors were being carefully monitored. Peace had broken out when I left. Didn't get any decent shots of the action because my Tamron was in stupid mode and wouldn't focus properly. It's an odd beast. Sometimes it produces pin-sharp shots, others it's a pain in the arse.
Aloo Saag for dinner. It too is a pain in the arse to make, but it usually tastes brilliant. Didn't quite hit the mark tonight. Too much salt or too little spinach, I'm not sure which, but the result was the same – too salty, the customer said.
We did a bit of dancing practise tonight. Waltz No 1 and Waltz No2, then Foxtrot and finally Quickstep. All done to music too. These practise sessions work for me. They just get the muscle memory working.
As usual no plans for tomorrow. We'll take the day as it comes.