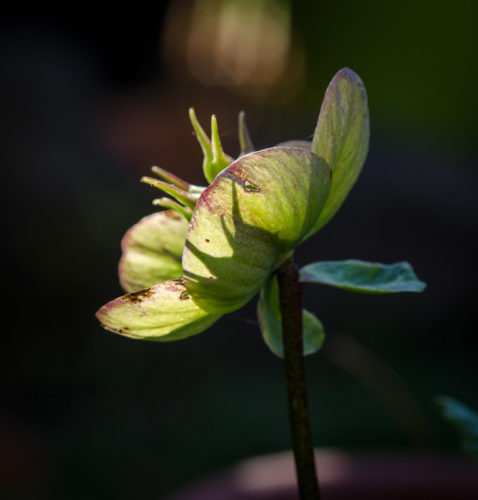 Woke to grey skies and the threat of rain, but then the sun came out.
Lunch today was a reheat of yesterday's Saag Aloo toned down a bit with some extra cream and a little water to reduce the effect of the salt and also to cool the chilli! Like most curries, it improved with age.
We needed milk today and it was my turn to go for the messages. I thought I could link it in with a walk in the park, but then decided it would be better for my step count if I did two separate walks. First one was to M&S for the essentials: Milk, cheese and tomatoes. Dumped the messages in the kitchen and took my camera for a walk in St Mo's.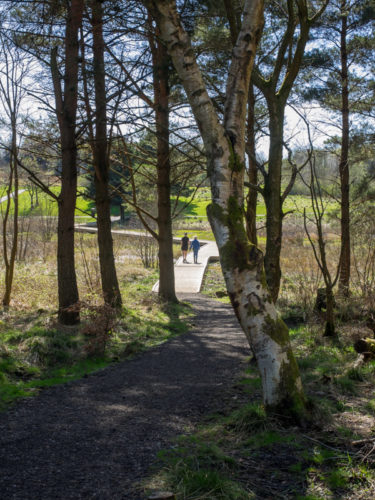 Beautiful day, bright sunshine and warm if you were out of the wind, which I made sure I was for most of the walk. Definitely saw few hoverflies and another couple of peacock butterflies. Didn't get many photos, the spotted a couple walking along the boardwalk and grabbed the shot. I liked the way it was framed. Back home, Scamp was going out to sit in the back garden, so I joined her with a glass each of red wine. It was comfortably warm with just a little cooling breeze blowing in from the west, but the temperature was certainly high teens. It's going to be much cooler (colder!) tomorrow with the wind swinging to the north. We stayed in the garden discussing possible rearrangements of plants and planting. Took a few shots of one of Scamp's Christmas Rose plants. I used the Nikon with the 105mm macro lens and it did a really good job of the close up. That became PoD. Did a bit of gentle pruning and retired to the house when the sun went down. Take the chance of a seat in the sun while you can.
Scamp had found a YouTube channel with a full length stage version of JC Superstar filmed in Manchester arena. That was tonight's entertainment. Very good interpretation of one of our favourite films. We'd actually intended watching the DVD of the film tomorrow night. Maybe we still will, or we may leave it until Monday.
It looks like the weather's changing overnight, so we may not be sunning ourselves tomorrow!