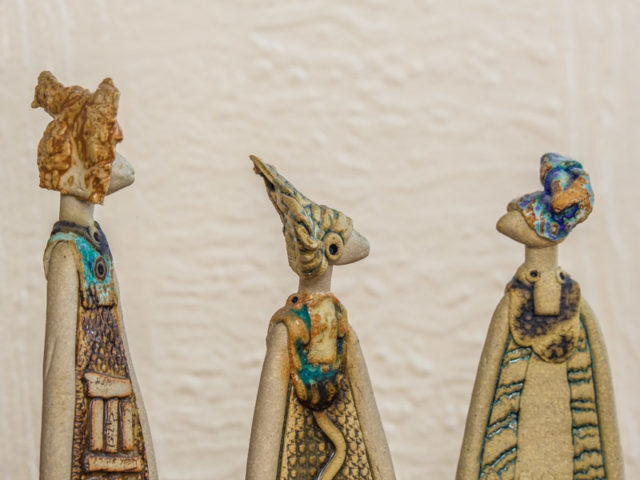 There's not a lot you can say about today. Certainly not a lot of good things anyway.
The highlight of today was driving to B&Q to buy a stepping stool and a new shower head. Now how's that for excitement? We didn't go for a walk. We didn't go for a swim. We didn't do anything.
Drove in to Glasgow to Salsa and found out that although Jamie G took the depleted beginners class, Shannon was taking the advanced class so I proposed a sharp exit. Shannon has had her fun with me as her whipping boy, but not any more. She runs a good business, but she isn't a teacher. That's an hour of my life I wanted to enjoy, not be told I wasn't doing things right (i.e. her way.) We left. Just to put the tin lid on things, it rained all the way home.
Didn't even take any decent photos because the light was so poor. Today's PoD if you can call it that is three of Scamp's bus-stop ladies made by Geof Cox.
Tomorrow will be better because, for one thing, tomorrow is is 'J Day'. Hoping to paint in the morning.