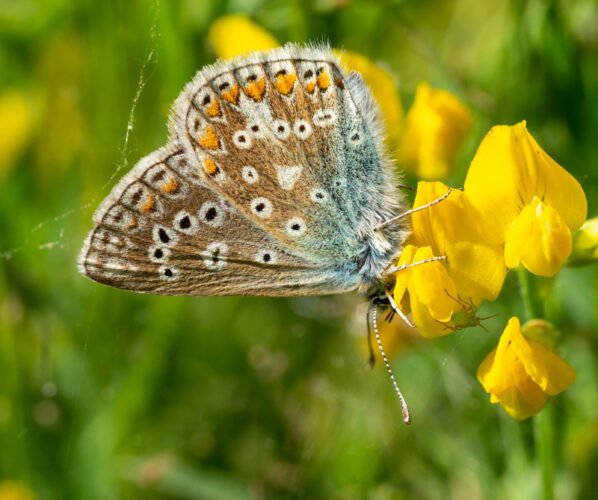 It wasn't just the water that was hot, the thermometer was reading nearly 20º just after 8.30am
Yesterday we had a problem with the water boiler that is our kettle. The switch that's meant to release the lid wasn't working and the lid wouldn't open. After poking around inside the lid, it seemed that the spring that lifts the lid had broken. To fix it would mean disassembling the entire boiler. The only thing to do would be to get a new one.
After a bit of browsing, it appears that water boilers aren't all that popular. We bought the original one about ten years ago, we think. We thought they would be ten a penny now, but it seems that only Breville sell them, at least in the UK. In Australia they really are ten a penny (or Australian cent 😉). However, we both really like the idea of a kettle that delivers just one cup of boiling water, so we ordered one from Currys in Coatbridge. That gave us the opportunity to spend some time walking in the woods of Drumpellier while we waited for the text to say that the Breville was ready to pick up.
It was a lovely day for a walk in the woods. Warm with just the hint of a breeze. Definitely shorts and tee shirt weather and that's what we were both wearing. We walked a few of our well trodden paths and basically I forgot all about Currys until we were walking back to the ice cream van and from there to the car with an ice cream cone each. Then I noticed we'd been told we were good to go.
Picked up the box from Currys and then stopped at M&S in Coatbridge to get some stuff to make dinner tonight which was going to be either two small quiches or one large one. It turned out to be one large one and one small one. Salmon, Broccoli and Potatoes in the big one and Bacon, Cheese and Tomatoes in the small one. We'll be eating them all week, probably. We stopped at Aldi on the way home, because Scamp had tasted Bramble and Raspberry Gin at the witches day yesterday and liked it. I got a bottle and also a few cans of beer, because, as Scamp said, it was a beer day.
Back home we plugged in the water boiler and filled it up, then rejected the first two litres, refilled it and Scamp had a coffee from it. Later I had a cup of tea and it was awful. Chemical, or maybe more correctly, plastic tasting. I washed the reservoir out a few times and the taste partly disappeared. I hope it's still gone tomorrow or Currys will be getting their Breville back.
I went for a walk in St Mo's with the macro lens on the Sony. Took about 80 photos of beasties, half of which were rejected in the first cull. Then a few more littered the cutting room floor after a second look. PoD went to a Common Blue butterfly. You may wonder where the 'Blue' comes from. It's only when it opens its wings you see that the inside surfaces are a beautiful blue. You might notice that it's dicing with death because there are quite a few spider webs spun between the flowers. Oh yes, and I got a bonus greenfly too.
When I returned we assembled the two quiches and while they were baking in the oven we headed out to the garden and had a glass of the Bramble and Raspberry Gin. It tasted to me like an alcoholic mixture of Vimto and Ribena. That's the closest I can make it. Quite refreshing on a hot day like today, but as this is a weekday, only one glass was allowed.
That was about it for today. Hopefully the One Cup water boiler will settle down and the taste of plastic tea will be but a bad memory.
Tomorrow, Scamp is booked for a walk with Veronica and I may take the bike out.