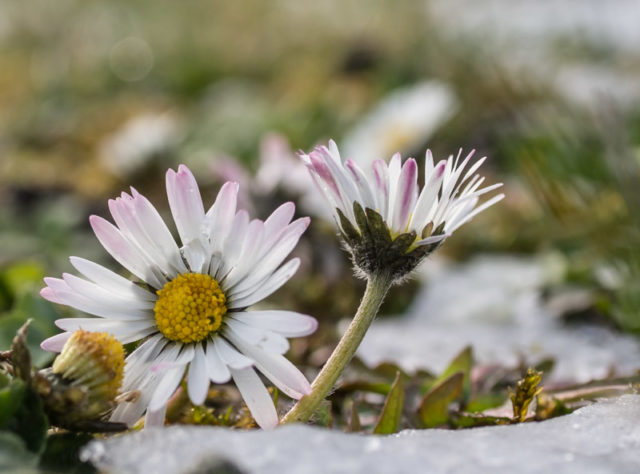 Drove in to Glasgow this morning and dropped Scamp off so she could go on a shopping trip, then went to see the nice man at JL about an Un-Fitbit.
The nice young man at JL had a good look at my faulty Fitbit and, after checking the receipt, immediately pounced on the fact that the screen was cracked in a few places, suggesting that the cracks could be the cause of the screen failure. I was ready for this and told him that it was a well documented fault on the Fitbit2 caused by differential expansion between the metal body and the acrylic screen. He said he'd have to go and check with 'the techies' to see what they'd say. When he returned he agreed that it was indeed a manufacturing fault and was nothing to do with the pretty black and white pattern adorning the screen of the now defunct Fitbit. Unfortunately JL didn't have any Fitbit2s in stock now, only the more expensive Fitbit3, but if I was willing to pay the £20 difference, I'd get a new Fitbit3 with a new two year warranty. I paid the money, said thank you very much and walked out of the shop with a new fitness tracker complete with warranty.
Drove home, grabbed some photos off the iMac and stuck them on the Samsung Note to show to Val and Fred. Met Fred in the car park and we walked in through the rain to meet Val. Strangely, Fred was very generous to Morag when I told him about her retirement and agreed that she had had a raw deal. For once it was me who did all the talking, but both Fred and Val admired the statues and sculptures I showed them from the tablet.
Got home just after Scamp had returned from the shopping expedition. Quick lunch and then unwrapped the Fitbit, charged it up and got it sync'd to the iPhone. Seems to be working fine. Long may it continue. I was just thinking about taking it out for a walk in St Mo's when the hail storm put an end to that idea. The hail lasted for about an hour and the white layer that looks exactly like snow is still there. I did manage an hour in St Mo's later and got the PoD at the top of the page of the daisies pushing their heads through the hail into beautiful sunshine.
Gave Scamp a quick look at the potential of Lighthroom as a replacement for the deplorable 'Photos' app on Windows 10. It's even worse than its twin on the Mac. Not sure if she is totally happy with it yet, only time will tell.
Tomorrow it's "Put on your dancing shoes" time again.