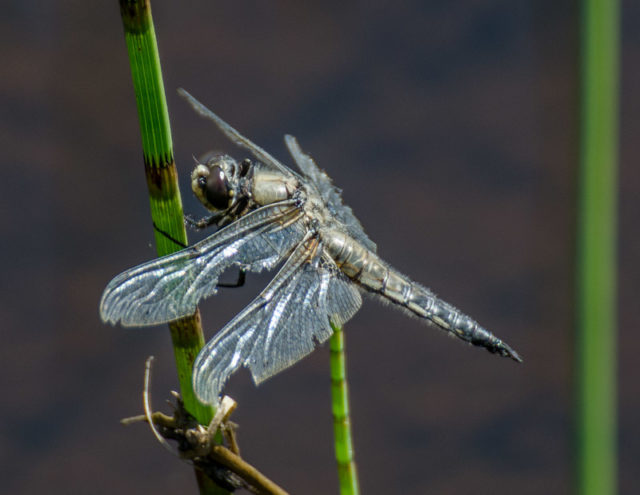 Woke early and couldn't get back to sleep, so started the blog reconstruction.  That gave Scamp an extra hour or so in bed because it looks as if she's picked up somebody's cold in the recycled air of the bus yesterday.
Thankfully I'd a couple of blog posts written on the Linx 12×64 that were ready to post. Written on Live Writer, the best blog composer on any platform, it was an easy job to post it. Since the last two days of the cruise were sea days I wasn't willing to pay the exorbitant price for the Maritime WiFi, so I saved the files and posted them when we were back home. Then it was down to writing a few more of the blogs from the bullet points I'd written while at sea. Catchup is the name of the game here.
After that, it was the inevitable trip to Tesco to refill the fridge, the vegetable rack and the fruit bowl.
A quick trip to St Mo's got a few pictures to use and the dragonfly shot became PoD. While I was there I put on my Fireman Sam hat and doused a smouldering fire in the woods. What idiots thought it was a good idea to build a fire in pine woods when everything was tinder dry. I sometimes wonder if the numpties here just switch off their brains in hot weather to avoid the overheating.
That was about it for the first day back home. No dancing tonight as we didn't know the whereabouts of our salsa teacher and I for one didn't fancy the alternatives! Instead we watered the garden again and the refreshment seems to be working. Still hot here.
Probably more of the same tomorrow