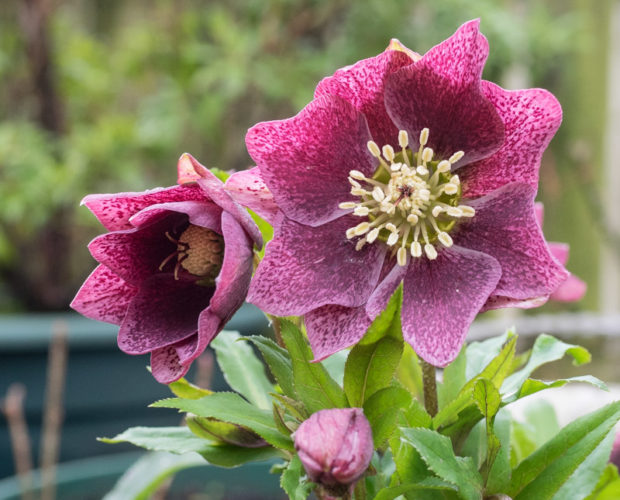 This was going to be a busy day.
Crawford, Nancy, June and Ian were coming to dinner and I was doing the main course and the pudding. Main was fairly easy Cod with Braised Peas, Lentils and Bacon. Pudding was the worry. It was Crème Brûlée. Difficult to type, but hellish to make. Basically a baked cream custard with burnt sugar on top. I might have made it before from a packet, but never from eggs, cream, sugar and lots of beating. However, the only way to do it was to get started.
Before I started, I chucked some flour, water, yeast and butter in the mixer and beat it for 10 minutes. With that done, I boiled then simmered the cream and vanilla pod (forgot to mention that in the list of ingredients). While it was simmering I separated the yolks from the whites of four eggy-weggs and beat the living daylights out of them and some sugar with a balloon whisk. Finally gave up and used the electric hand mixer. Oh, thank goodness for the person who invented electric beaters! Mixed in the creamy stuff and beat it again until it thickened, except it didn't thicken. I don't know what I did wrong, it just wouldn't thicken. Eventually I just filled the ramekin dishes with the yellow mixture and stuck then in a tray filled with water and baked them for about an hour. They looked better, but still not right, but I wasn't caring they were set to cool and later went into the fridge as a punishment for not thickening properly.
Scamp went out to lunch with the witches and I managed to grab a five minute dry spell to get today's PoD which is one of Scamp's Christmas Roses (Heleborus Orientalis Lenten Rose). Scamp's contribution to tonight's meal had been made first thing this morning and was a lovely lentil soup made from a ham hock. Thick and tasty and a lot easier to make than the Crème Brûlée.
When she came home it was time to clear the table and set it out for dinner. The visitors arrived on time and we settled down to the food. The soup tasted great. The main course seemed to go down ok, but the Crème Brûlée was a disaster. It hadn't set properly and the burnt sugar topping was brick hard.
Other than the pudding the night was a success and we staggered off to bed around 1am.
Tomorrow we may go to Perth. You will have gathered from the lateness of the blog and the last paragraph that this a catch up, so I won't spoil the surprise by telling you whether we went to Perth or not!