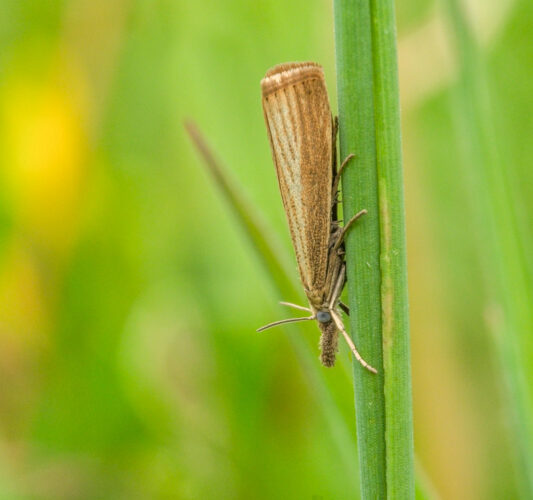 Listening to music.
After yesterday's frantic hither and thither driving and wheeler dealing, today was quite placid by comparison. No plans, just some stuff to take to the skip, quite a lot of stuff, actually. Loads of cardboard boxes, some garden rubbish and the old grass hoover.
By the time I'd had my morning coffee and made inroads into today's Sudoku it was time to get started. I loaded the car up and drove off to the skips. Noticed the line of cars when I got there, but didn't realise this was the queue for the dump. Drove to the end of the queue and parked with the engine off. Played some music from Spotify to have something to do while I sat in the sun and waited. Actually it didn't take long for the queue to start moving. The sun was out, it was pleasantly warm sitting in the car listening to some music I'd put into a playlist and flicking past the ones that didn't inspire me. Then a bloke from NLC asked me for ID. It felt a bit like Alice's Restaurant, but most of you are too young to understand the implications there. Look it up and if you get the chance, listen to Alice's Restaurant by Arlo Guthrie. I didn't really have proof of address with me, then I hit on my bus pass. That confirmed that I lived in North Lanarkshire Council area. Would that do? The bloke said yes that was fine. Finally he asked, almost as an aside where did I live. I told him and he smiled and waved me on. I'm guessing that as we are right next to three other council areas, they don't want 'outsiders' dumping their rubbish in Cumbersheugh. As if anyone would notice. Anyway, half an hour had passed fairly quickly. We had nowhere else to go today anyway and I'd added three more songs to my latest playlist. Dumped the stuff and was on my way home.
Later in the afternoon we walked over to Condorrat to get a steak for dinner for tomorrow's dinner for me, some eggs, black pudding, sausages and also some chicken for tonight's dinner and walked back.
Back home I packed my camera and a long lens just in case I saw something interesting at the pond and walked round St Mo's then back down behind the school were there are more interesting insects. Grabbed two shots of a little moth. The head was sharp in one and the wings in another. ON1 2020 made light work of joining the two parts into a convincing whole. That became PoD. See if you can see the join.
Painted a trio of sweet pea flowers in the afternoon too. Posted on Instagram and FB. That was our nice lazy Saturday. Weather was fairly pleasant. Not too hot, but dry after last night and early morning torrential showers.
Tomorrow we have no real plans, I'm sure we'll find something to do.