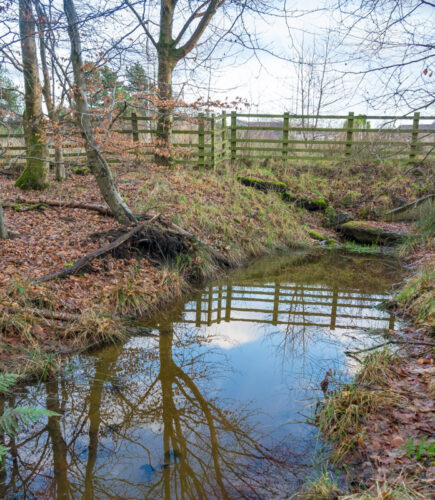 We're not really there yet, but we know it's coming.
I suppose I should get the pencils sharpened and the pens refilled for more lockdown sketches, because we are being condemned to at least three weeks of virtual lockdown as Nic puts most of Scotland into level 4 as a precaution. Yes, it makes sense, but that doesn't make it any easier.
We were entertained by Andrew Marr this morning tearing at the poor health minister Matt Hancock like a demented Jack Russell. The poor man hardly got a chance to answer one question before another two were being fired at him by Marr. I think we both felt just a little bit sorry for him. He managed to parry a few of Marr's thrusts, but I'm sure he felt punch drunk after doing down for the third time in round two.
It was a dull day weather wise too. A bit wet at times, but mainly just grey. However I got my boots on, grabbed the camera bag and headed off to get some photos. My first stop was the tree where the little ladybird had been hibernating before my too bright light disturbed it. At first I couldn't see it, then I found it about 50cm further up the trunk. Grabbed a few shots, both with the old Sigma lens and also with the Sony. The Sony won hands down, but now I realise that the anti-shake wasn't set to the correct focal length for the Nikon which is quite an old lens and doesn't send all its information to the camera electronically. Still, I got a few shots to remind me of where it was.
The ladybird didn't make PoD, but another spot in the woods gave me a pretty landscape type shot. It looks so calm, but beyond that fence there is a four lane motorway with all sorts of vehicular transport rumbling along it day and night, summer and winter. There's hardly a ripple on that wee stream to distort the tree reflections. PoD, even before I processed it. I also grabbed a mono shot of some weeds which completes a full week of monochromatic images.
Spoke to JIC in the evening and found out that both he and his sister are in level 4. That's the whole family in it! Have we been bad or something? Is it because I called the respective leaders Bumbling Boris and The Littlest Witch? If so, I'm sorry, but they both deserve it. The leaders, not the siblings, that is.
Dinner tonight was Haggis, Neeps and Tatties. What a brilliant brightener for a dull day. Just as long as you don't ask what was in the haggis. You don't want to know.
That was about it for today. Hoping to meet Val for coffee and some technological chat tomorrow and then Scamp and I might visit Tesco to look for a turkey, a small one, if such a thing exists.