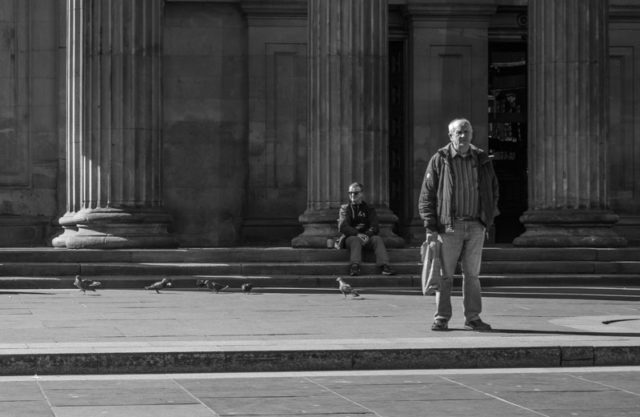 Somewhere in America a big removal van turned up at A Small Orange and the man with the van started loading my website on to it.
At least, that's how I imagine it worked. I got an email telling me that the migration had started. I hope the man-with-a-van packs everything neatly and doesn't drop anything valuable. I know I should have insured the contents, but sometimes you have to trust the person doing the removal.
Drove in to Glasgow to go to ballroom dance class. Oh dear, oh dear, oh dear. The two pairs of dancers were starting their usual blame game. This time it was worse than normal and we got hardly anything done, thanks to their childish antics. I really don't know why they go to the class. They go to twice as many classes as we do, they don't practise, they seem to retain nothing. All they do is bitch with each other or giggle like schoolgirls. Once upon a time I had a boy in my Tech Studies class who, we swore, had his brain formatted every weekend, because when he turned up on a Monday for class, he had no knowledge of what he'd learned the previous week. This is the same scenario, except these are supposed adults.
After what felt like a lost hour, I got myself a new pair of Chinos from Debenhams. The girl who sold them asked if I wanted a Debenhams card! Eh no, I don't know what benefits that would bring me.
Drove to Salsa and everyone in the Intermediate class listened to Jamie's instructions and did exactly what they'd been told. Maybe not the first time, but after a few run throughs, they had it. I bet Michael wishes he had a class like that. Even the Beginners class that came after that had obviously practised and were better than they were last week.
When we got home an email was waiting for me from my new web host to say that the man had delivered the website and had plugged it in. I checked it with the link provided and it looked like it had been last night. It appears I've now moved into bigger and cheaper premises. Just a few tweaks and we're good to go (fingers crossed).
PoD was a wee man standing outside the GOMA.
Tomorrow we're going to Stirling to buy Waitrose.