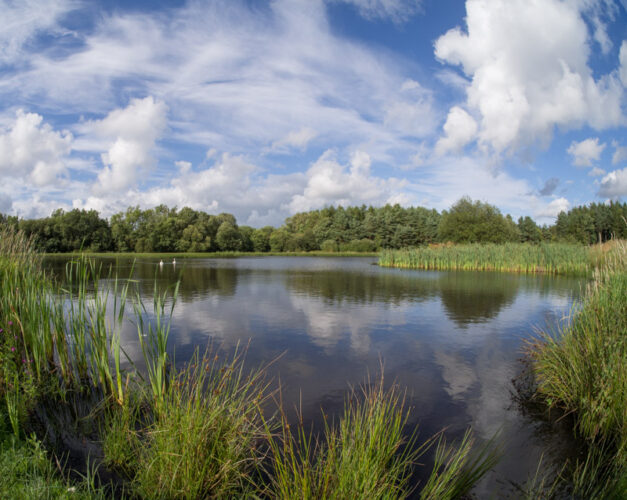 Just one of those days.
Would we go out? Would we stay in? If we're going out, then where? Eventually Scamp suggested we go to Drumpellier for a walk. We tried, but the car park was full again and there were folk everywhere. Not exactly what we were looking for. Instead of a walk, we turned around and drove through Easterhouse to The Fort. A lot had changed in Easterhouse since the last time we'd been there. Lots more housed, but still some vacant lots. Lots of new schools too. Still the same mentality though. One woman driving her Merc on the wrong side of the road, just to get into a parking space before me. I'd no intention of parking there, but still she looked ready to fight for that space. You couldn't have got a Smart car in that space, let alone a Mercedes. The mentality definitely hadn't changed.
The Fort was almost as busy as Drumpellier, but we did eventually find a space. I joined the queue for Hobbycraft and bought a roll of Craft Paper which we used to call Brown Paper or Wrapping Paper, 50 A2 sheets of cartridge paper and a bag of chocolate buttons. There's probably a reason why they sell chocolate buttons in a craft shop, but I can't quite put my finger on it at this moment. We drove home.
Back home, I grabbed two cameras and went for a walk in St Mo's. Got a few photos using the really old E-PL5 and a fisheye lens. One of them got PoD. Quite liked the ultra wide angle effect.
Dinner was fried potatoes and tomatoes with fish fingers for Scamp and a beef burger for me. Both washed down with a glass of wine. Speaking of wine, we got our £24 box of wine from Naked Wine today. A box of six bottles for £24 is not to be sniffed at. We'll maybe try the first bottle tomorrow, all things being equal. I don't expect the next six bottles will be quite so inexpensive, but we'll see what the quality is like.
Tomorrow we're hoping to go for a walk somewhere more interesting than The Fort, and also more interesting than a jam packed Drumpellier.