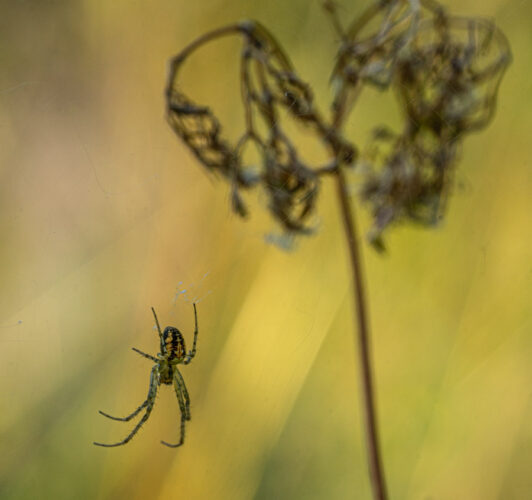 Both of us!
Scamp was off to lunch today with two other witches. I thought I might do some phoning. First would be MPB to find out what was happening about the camera I was selling through them. I didn't really think there was anything dodgy going on, but it's wearing on for a fortnight since the confirmed that they had delivery of the parcel. That's when the text came through to say they had checked the camera and agreed with my assessment of the condition. I sent my bank details and left them to the technicalities of whizzing the money over the ether.
Next phone call was to book the car in for its first service. Apparently they prefer the booking to be done online, so I went through all the hoops and the car goes in on Monday at 10am and will be ready by 12noon. Another tick in another box.
By that time, Scamp was ready to go to lunch and I'd one last phone call to make and that might be a make or break one. I was going to phone my brother who I've not spoken to for about six years. We correspond by email, but never speak. When I dialled the number it made a strange squeak and then nothing. No message to say that it was a wrong number or that the person was on another call, just nothing. I tried the landline because sometimes my phone gets a poor signal, but the result was the same. I'd been building up for this call and it never happened. I was disappointed. So, if you're reading this, Alex, I did try, but presumably I've got an old number. Give me a ring or drop me an email and we'll sort out this telephony stuff.
Next I wanted to renew my road tax, but when I tried the DVLA I got through to the menu, Chose the Tax My Car option and the connection went into hyperspace. The second time in about ten minutes that technology had let me down. I'd had enough. Instead of trying again, I got some bread flour, yeast, salt and oil. Added some water and kneaded my stress away.
Left the dough to prove, grabbed two cameras and camera bags, put them in the boot of the car and drove off into the … well, it was about 2 'o' clock by then, so it wasn't the sunset I was driving into, more like the sunSHINE, because it was another hot one today. I drove down to Auchinstarry, parked at the quarry and went for a long walk along part of the old railway to the Plantation. Crossed over there and walked back along the canal. Now usually if I'm walking with Scamp that will take us about half an hour to an hour. Today it took me two hours, because I was stopping a lot checking things and generally being a photog. The weather was beautiful. Almost a clear blue sky and hardly a breeze. PoD was a spider repairing its web. Getting rid of all the detritus that had been caught in it. Saw what might be a shield bug, or might be a beetle. I've asked for an ID on Flickr.
Came home to find Scamp sitting in the garden. Not content with going out for lunch, she'd come home and got started cutting the front grass. Then she complained that she should have cut the back grass too. I encouraged her to have a Pimms instead and I had a beer, then we sat in the garden she read her book, I listened to mine.
Dinner was a Pizza Pasta Combination (Half a pizza with a small bowl of pasta) for me and the other half of my pizza for Scamp.
Later I finally got through to DVLA using my phone as a wifi hotspot. It's something to do with way the new modem deals with some websites. Must query it with Virgin who will deny it's anything to do with them, of course.
Tomorrow we may drive in to Glasgow to go looking for a bank that sells beer!