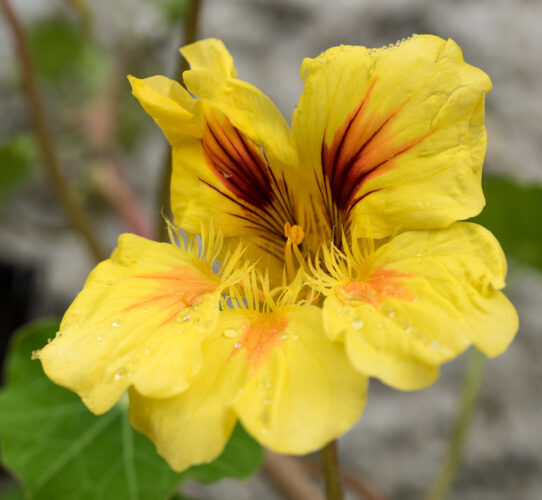 It was raining at 8.30 this morning at 11.40 tonight it's still raining.
I don't think the rain has stopped all day. We did expect some heavy rain from the forecast yesterday, but we also expected some dry spells. The heavy rain came, but the dry spells went somewhere else for the day. Because of that, there wasn't much to report.
Scamp watched a bit of TV and did a bit of tidying around the house. I made a three layer mask prototype.
Scamp spoke to Shona for a while on the phone. We both spoke to JIC later and found out that his new car, his first Brand New Car was 'nice.' A nice car.
I sketched a couple of apples for today's sketch using my 49year old Parker fountain pen. I photographed our yellow nasturtiums for PoD.
Today we should have been sailing away from Southampton on our Med cruise.
Those were the headlines. Tomorrow will be better, surely. I'll hope I'll be able to tell you that tomorrow.