Yesterday, Scamp was my taxi driver. Today I was her driver. Seems fair. She was going in to town for a 'witches day out'. That would take too long to explain, so I won't bother. Enough to say that she had a great day and I had a day to do what I wanted. what is known as a Win-Win situation, I believe.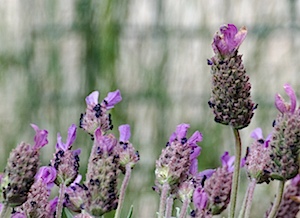 As it happened, without trying too hard, I got a lot of stuff done. Painting, grass cutting (gasp!), meeting friends for coffee and a natter, organising appointments. I could almost do with a secretary these days. Where did I find time to work?
I was thinking I would go out cycling today, but the weather just kept getting in the way, as weather sometimes does. I took some photos as I usually do, instead of cycling. The lavender flowers were interesting in terms of colour and of texture.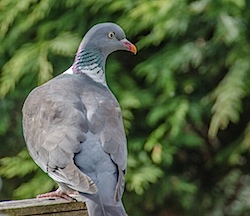 The pigeon just happened to be there and was interesting because of the contrast between the feathers and the dark background.
Hopefully more generally interesting stuff tomorrow.
Hazy, this was Ecto.