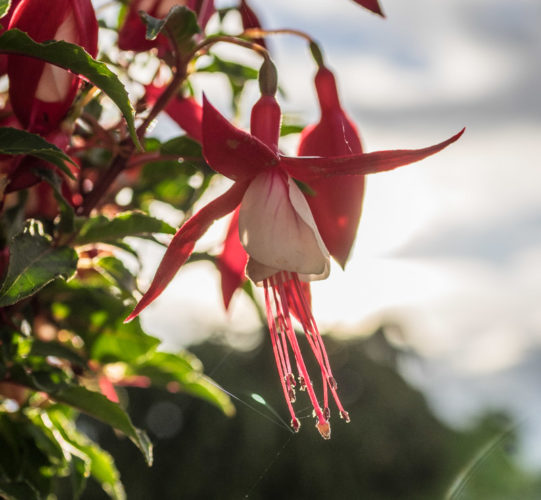 No dancing today. No driving today.
Just recovering from a week in Wales and a long day's drive. Spent most of the day writing and posting the blog catch-ups and uploading photos to Flickr. Almost done now. Today's PoD is of Scamp's fuchsia bought in Morrison's at Aberystwyth. Looking quite settled in its new place by the back door.
Tomorrow should see the catch-up caught up with a bit of luck.