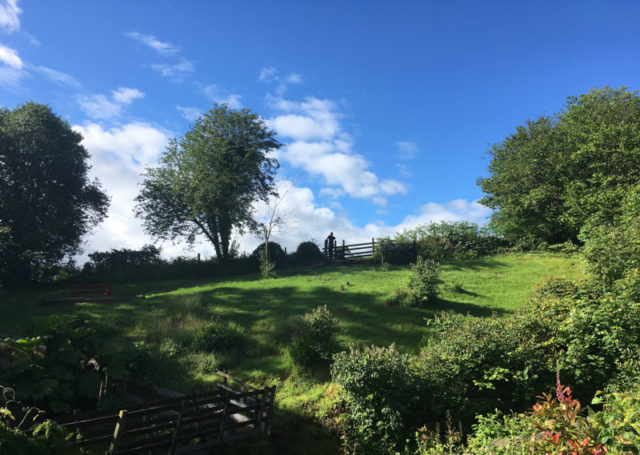 Time to say our goodbyes and point the Juke's red nose north.
Up about 7am and got the last of the stuff packed into the juke's boot. Wished everyone a safe journey home and headed for Aberystwyth one last time go stock up on essentials before we set the sat nav for Home.
Drove through some beautiful countryside I'm told, although I didn't see much of it. I was two busy watching the grey asphalt run under our tyres. Saw a friendly group of cyclists going our way and a load of others with racing numbers on their bikes going the other way. I didn't envy them their run through the mountains. Stopped at Chester services and grabbed two clean shots of an Airbus Beluga. It must be the ugliest aircraft ever built. Only had my iPhone to record the shot, but at least I got it. That wasn't the best shot of the day. PoD went to a shot taken from the house looking up through the garden to Sim taking her last shots of the landscape round the house, and there was blue sky and sunshine too.
The rest of the journey was uneventful and we arrived home in sunshine at around 5pm
Tomorrow will be a lazy day. No driving.