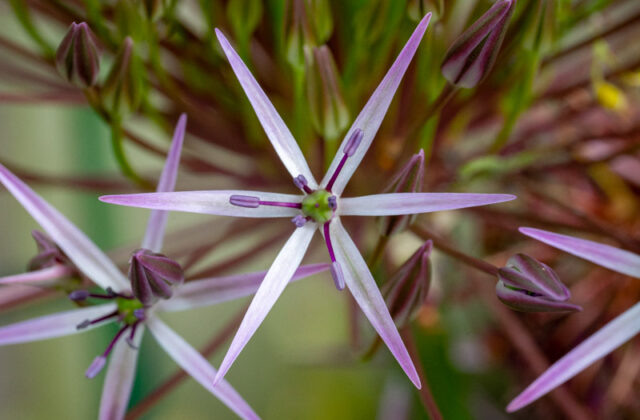 Scamp did the shopping and I took some photos in the garden. An unequal balance.
Today was a day of getting your head round the fact that you are no longer on holiday and instead you have to do all the mundane things you've been able to avoid when you were on holiday. It's the little things like cooking and shopping. Tidying up the garden too comes into it. It's just becoming grounded again. That's what we did today. There were no high points, in fact that was the idea. We wanted to return to status quo. Be ordinary again and be ready for the next adventure, whenever and whatever it is.
PoD was one of the flowers from Scamp's Allium christophe, a big sphere of star shaped flowers. Absolutely beautiful as a ball and also as individual florets.
Tomorrow we're hoping to do a Zoom day. Zoom catch-up in the afternoon with Hazy and JIC and Zoom dance lesson in the early evening.