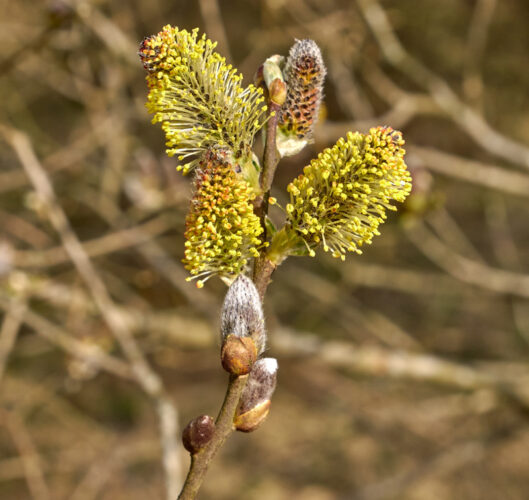 We had some things that either weren't working or were surplus to requirements. We took them on a one way trip to the skips.
Scamp had been collecting bags of broken and tired looking things that were lying around the house or garden. Thankfully I was excluded from the collection although the description seemed to fit me quite well. We gathered them all up and took them to the skips. Drove back via the garden centre where we got a parsley plant, some violas and a couple of packets of seeds with compost to plant them in. Real compost this time with real soil in it, not just the dust and fibres that we dump from the hoover.
Back home and after lunch Scamp started to clear out the bin shed which, just to confuse things doesn't have any bins in it now. Now we have wheely bins four of them that clog up the front door. Thanks for that NLC. Just what you want at your front door, four smelly bins. Anyway, I was called in to supervise the operation and ensure that all the stuff she had earmarked for the next skip deposit really was rubbish. We came to an agreement on almost all of the garden accessories. I held on to a bag or two of cement, but that was really just so she wouldn't get things all her own way and so I could use them as bargaining chips in later discussions.
Next task for Scamp was to plant the violas and between us we completed an in depth investigation on the Gypsophila which then became a post mortem. Neither of us could find any life in the plant. However, on reading some trustworthy reports on the Interweb, it appear that the plant dies back in autumn and it is recommended that it is cut right back in spring. That's exactly what we did today! It may live to flower again in the summer.
I went for a walk in St Mo's in the late afternoon just to grab some photos. Instead of the Sony I took the little light Panasonic GX 80 and one lens. Today's PoD shows that it's perfectly capable of producing good photos from its small sensor.
We watched the first of the Sewing Bee tonight and I have to agree with Hazy that cats were never meant to wear coats. I think the same about dogs. Real 'dugs' have a thick coat that protects them from the cold. To some eyes they may seem 'cute' in their little knitted woollen jackets, but they don't need them! The contestants were the usual mix of crazies, fanatics and chancers. Haven't picked a likely winner yet, but if my choice of winner of the Landscape Artist of the Year (Canada) is anything to go by, it's stick a (sewing machine) needle in a name and that is the likely winner, or that's the one who will go out first.
Tomorrow we are exercising our legal right to travel anywhere in the length and breadth of Scotland. We think we know where we're going. Tune in tomorrow to see if we made it!