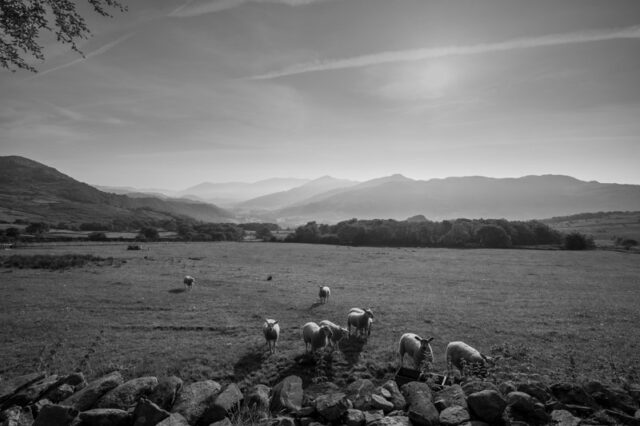 It always comes to this day.
We had packed last night. Really all that had to be done was to load the car and tidy up the house. That work took about an hour and a half with all four of us doing our bit. Then the hugs and goodbyes with the promise that we'd do it again soon. I hope we do.
Drove in convoy with Hazy and Neil D until they branched off to go past Broughton in Furness and we headed for the northbound M6. A fair few holdups on the road, but once we were on the motorway it was plain sailing. Stopped at Gretna to stretch our legs and window shop, although I did buy a new kitchen knife. Then it was back on the road and home.
All the plants needed a drink, it looked like they had not had any real rain either
I'd taken some shots of the mist covered Duddon Valley with sheep coming across the field for their morning drink. That was easily the PoD.
Tomorrow we may go dancing … in a hall … with a wooden floor … wearing dance shoes … and … WITH OTHER PEOPLE IN THE ROOM!!!