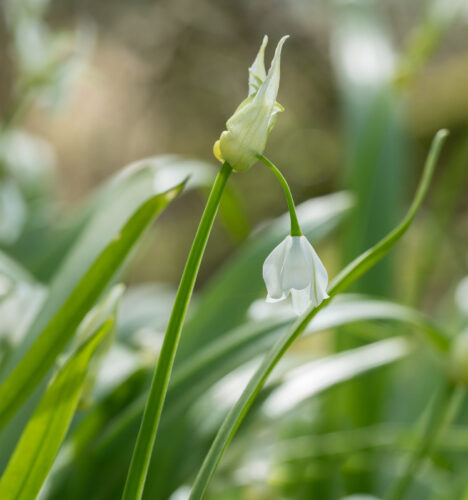 Off to Motherwell in the morning to get lost and then found.
We parked in the little carpark. Really too small a carpark for such a large area to walk in. Having said that, it's never been empty and it's also never been full, so maybe it's just the right size.
It was a beautiful day. Around 7am it had been bright with blue sky and sunny. However when I went to make breakfast at around 9am a heavy mist had appeared from somewhere and it had blotted out the sun. Made breakfast for us and went back to bed thinking that today was a write-off. I needn't have worried because by 10am the mist had disappeared, although the folk in Kilsyth were still holding on to it because mist, fog and low cloud seems to roll down from the Campsies on one side and from Cumbersheugh on the other. We were back on track again.
So it was a perfect day for a walk in Barons Haugh. This time we were heading over the hill and down to the bird sanctuary with its hides, then followed the Clyde downstream past some posh, make that 'very posh' and ugly houses. Then on to an underpass to Strathclyde Park. Stopped there for a few slices of apple that Scamp had thoughtfully sprinkled with lemon juice to stop them discolouring and give them a bit of freshness. Unfortunately the only way back was to follow the path we'd just travelled. As I've said before, I don't like walking the same path in both directions. Next time we'll do a round trip.
What did we see today? Lots of flowers for a start. One I still can't ID. It might be a Summer Snowflake which I've never heard of before, but it made PoD. We also found one single Snake's Head Fritillary. I've never seen one in the wild, but I did try to grow some once. They flowered, then just disappeared, never to return. We found an island in the Clyde. It had once been a car. You could clearly see the four wheels. It was upside down and had been there long enough for a tree to start growing from the chassis! How it got there remains a mystery.
Climbing back up the hill to the car was a bit energy sapping, but taking it slow and steady got us to the top. We passed and then were re-passed by two young guys on bikes. I don't think they'll cycle that road again. This wasn't a path to cycle on a Halford's bike. I hope their legs were in better shape than mine. When we got home I had to walk about for a while to east the cramp in my calves. I feel much better now, but tomorrow the stairs might be a trial.
I don't think we'll be going far tomorrow. A trip to the skips is on the cards, just to get rid of some junk.