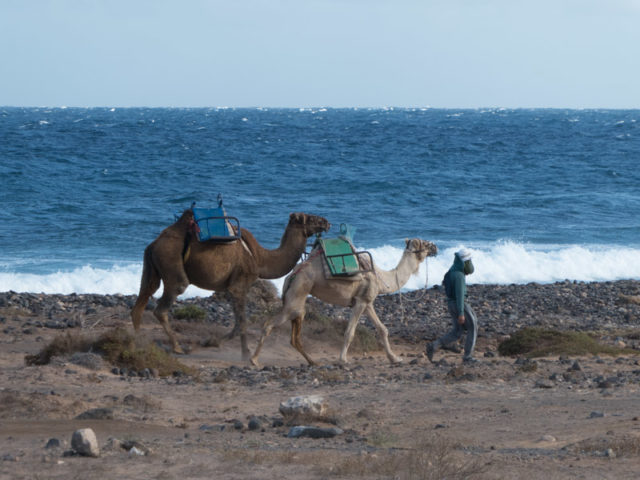 A day of mixed fortunes.
In the morning after breakfast, we found a sheltered place and went sunbathing for an hour or two.
After that we walked to market in Caleta. It was the usual junk. Michael Kors bags, tourist tat and cheap belts. I actually heard a 'Looky-looky man' at a belt stall say "Looky-looky is no charge!" There was nothing much to see there so we walked down to the town and then chose to walk back along the walkway to the hotel.
Just as we were arrived, the rain came on. We had a beer in the sheltered part under cover, then lunch. After lunch I chose to go for a walk to the crashy waves and Scamp went to sunbathe. Both of us had to give up and come back because of rain showers and the cold wind.
I did get some photos of the waves and of the camels going home for the night. It was the camels photo that made PoD.
Went to kids club after dinner and it was the best entertainment of the night. Guitarist on at the upstairs bar could play, but couldn't sing and didn't seem to know the correct words to any of the songs.
Gave up and took our drinks upstairs. Apart from the sunbathing morning, it had been a disappointing day in a disappointing hotel.
Tomorrow will be better.