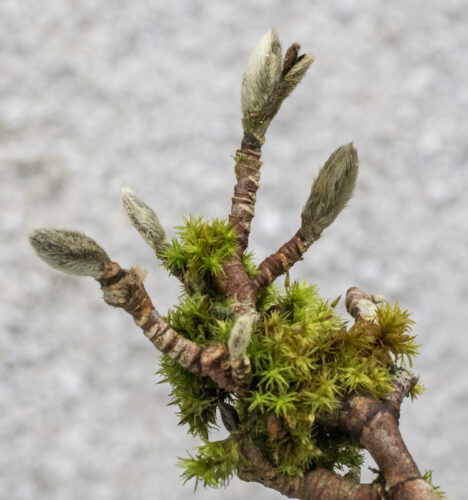 At last the snow was retreating.
We'd had a long day yesterday. Today was a day for catching up with stuff and not doing much more than that. What I did do was post yesterday's Robin painting and catch up with yesterday's blog. I also baked some bread, practised the rumba we learned over the last two weeks, learned a new waltz routine and baked a loaf.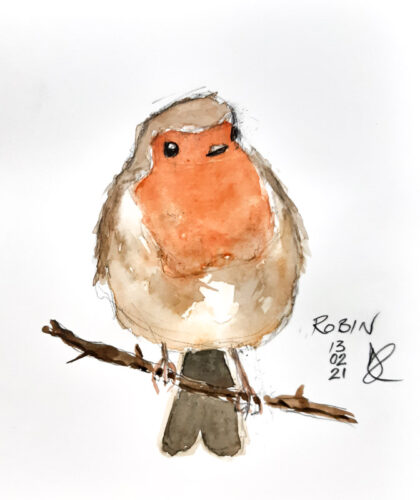 The catch up of blog and painting were done in the morning and the early afternoon. The bread was made in the early afternoon, but didn't even see the oven until about 8pm, just after the dance class where we learned the new waltz routine which looked quite complicated at first until I realised that it was made up of bits and pieces we'd picked up in Michael's and Kirsty's classes, then it was just a case of fitting them together as seamlessly as possible. We also went over the rumba routine we learned last week and got rid of some of the rough edges.
Spoke to JIC in the evening and discussed finance with him and also Vixen's sore eye. I swear that dog is the most accident prone canine I've ever heard of. For such a big, strong, absolutely fearless animal, she's had more than her fair share of bumps and scrapes.
That was about it apart from one of us standing at the window every half hour reporting on the disappearing snow. The only problem is that it's disappearing too slowly for some folk!
Tomorrow we may go shopping on foot. I might take a more interesting photo than today's PoD which was some moss growing on our Magnolia Stellata. That and also get today's "Venice" prompt finished and tomorrow's "Cycle" completed too. If I get half of those thing completed, I'll be a happier bunny.