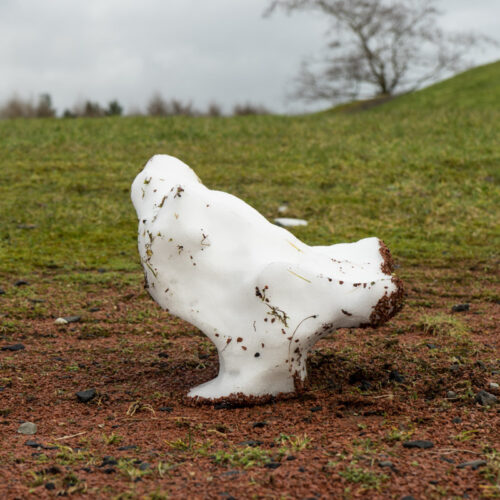 The snow is almost gone and a snow chicken has appeared.
We went for a walk to the shops today for milk, fruit and veg. Scamp went to M&S and I went to Iceland. Between us we got the milk and most of the fruit and veg. Of course I bought much more than Scamp. That's my big failing, but I can also, occasionally come up trumps with some strange purchase that turn out to be useful. Today, that wasn't the case, but the now partly empty, box of Neapolitan ice cream is in the freezer.
After lunch I went for a walk in St Mo's. The snow there was taking longer to disappear probably because it had been compressed by hundreds of feet. I had a fair few shots of coots and moorhens on the part frozen St Mo's pond, but they fell into a support role when I saw the Snow Chicken. Snow chickens are very rare, only seen after a heavy snow fall is rapidly thawing. They are rumoured to migrate to colder climates under cover of night. Two women seemed amused at this man staggering around a block of snow beside the BMX track at St Mo's, occasionally crouching almost on all fours. As I walked away, they smiled at me and I smiled back. How can you explain a thing like a Snow Chicken. It will be gone tomorrow, winging its way over the mountains to return to its native Norway.
I had a quick chat with Hazy later but she had to cut the call short to sort out a cat fight! Never a dull moment in Hazy's house 🙂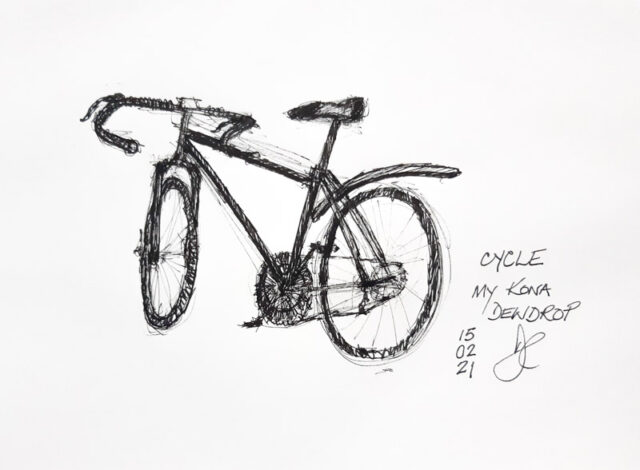 The Snow Chicken got PoD and today's EDiF prompt was Cycle. My drawing for that was an ink sketch of my Kona Dewdrop. I finally posted yesterday's post for the prompt Venice below.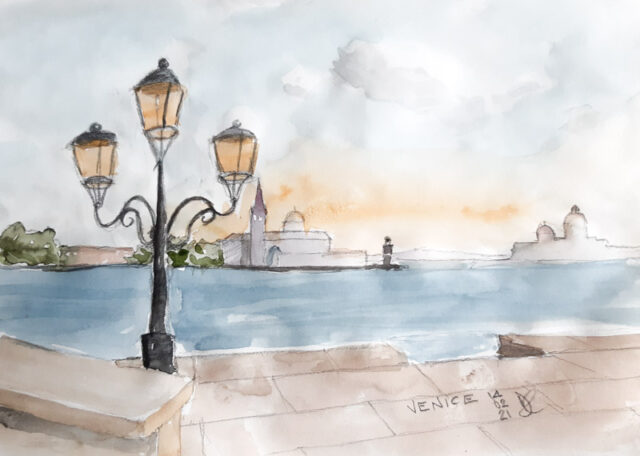 Tomorrow we have a webinar booked with our friend in Falkirk in the morning. After that our day is our own.