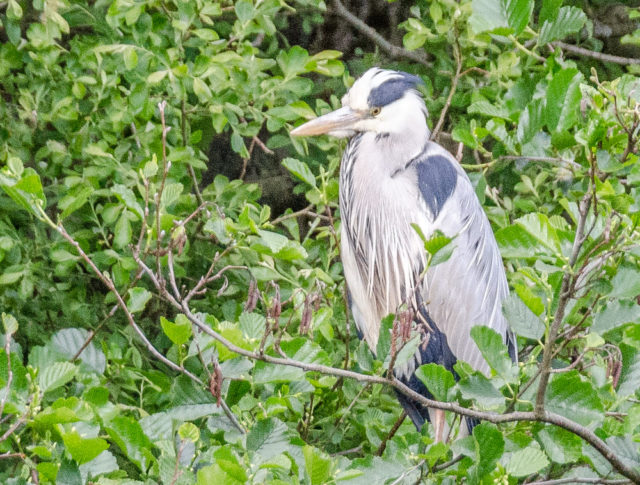 The Gas Man came to fix the (Not So) Smart Meter that would not only mean no meter reading for us and no estimated bills either.  The actual meters had been installed about a month ago by another Gas Man, but he couldn't get the electricity and gas meters to talk to one another.  This GM, after a couple of hours work and frustrated phone calls, got them to talk to one another, but they resolutely wouldn't talk to the server.  It wasn't his fault.  As usual with these things, it was the server that was down, so he apologised and arranged yet another appointment to (hopefully) complete the installation.  We have volunteered to have these gizmos installed and it's causing all these problems.  How many more problems will rear their heads when the whole country has them fitted as the Gas and Electricity companies seem determined to do.
Once the Gas Man had gone, we went out for a run.  Scamp wanted to go for coffee to her usual place at Robroyston and maybe drop in to Staples to get a memory upgrade for the Windows 10 tablet.  Instead, I took her to the Tea House on the Loch in Gartcosh.  Tea and Cream Scones on the veranda with a sunny view over Johnston Loch.  Hopefully we'll be back, but not until the dandelion parachutes or the willowherb fluff that was blowing in the breeze have gone.
Spotted Mr Grey waking from an afternoon roost in the trees surrounding St Mo's pond later and got a few decent grab shots with the Nikon and the Tamron lens.
New lens on order from MPB (yes, another one!)  Should arrive tomorrow.  Looking forward to using it.  Don't know where we're going tomorrow.  It depends on the weather (light rain forecast!!) and when the lens arrives.