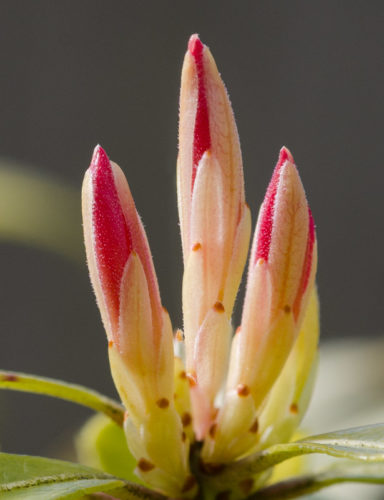 The gas man came early which gave us the impetus to get up.
The gas man phoned just after 8.30 to say he'd be with us in about 20 mins. So that was it, put the book down, get dressed and get the front door open. Shower later. This is the earliest we'd been up since November! That in itself is scandalous. The central heating check didn't take too long and for once there wasn't a heavy push to replace the boiler. It was more a case of "If it's not broke, don't buy a new one … yet".
With the rest of the day to play with we sat down with a cup of coffee. Scamp sat to read, I sat to do today's Sudoku. After that and a quick run to Tesco to get tonight's dinner, Scamp decided she'd go for a swim. I wanted to paint another masterpiece. She had her swim and I made a mess. Used black lacquer instead of black acrylic and then sprayed water on it to completely botch it up. Not to worry, it was just a small abstract. It was certainly abstract now. It may dry and it may not. I don't really mind which. After that and after trying to clean the brushes with Hammerite thinners which will usually clean anything I was left with three claggy, oily feeling brushes. Tried heavy duty detergent on them and that didn't work. I now have them steeping in warm water and will try using white spirit on them tomorrow. They weren't expensive brushes, it's just the challenge that's keeping me going at it.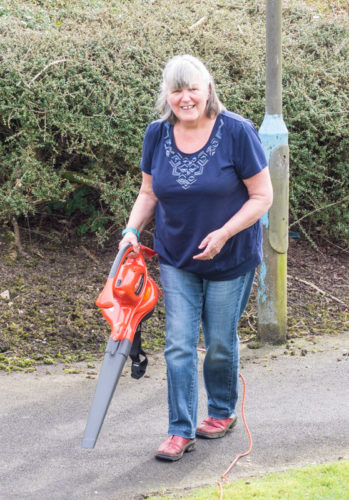 With the aborted abstract congealing on a board, I set about a landscape painting of the hills from the back window. Almost successful. Such a damning statement! Then Scamp arrived home just as the sun was coming out for the hundredth time today and she wanted to cut the front grass. Afterwards she was delighted with the speed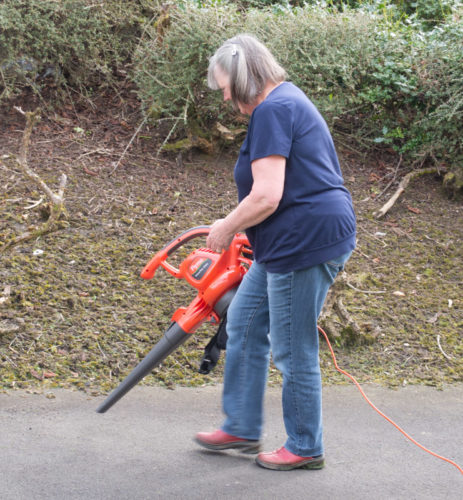 at which she could blow the grass cuttings across the path into the trees. What would have taken about 15 minutes of heavy brush work was achieved by the Christmas Big Box Toy in about 20 seconds. Honestly, that was all it took. I think she was a bit disappointed because she wanted to play with it for a little longer. She's had to wait four months to get to play with it and it was all over in half a minute.
The sun came out just before dinner and illuminated the garden. I quickly grabbed the Nikon and took a few macro shots of flower buds, mainly the Pieris which should by rights be a mass of red and orange foliage by now. Unfortunately it's just the buds that are red at present, but it will be much more colourful by next week. One of the shots became PoD.
After dinner, it was my turn to do the dishes, but there was no hot water. Checked the boiler and sure enough the flame light was out. Pressed the reset button, but the power light was resolutely off. Unplugged it and re plugged it, but still no joy. Phoned Scottish Gas and the call centre girl told me she'd booked an engineer, the same one who had broken a working boiler this morning. He'd call between 12 and 6 tomorrow. I told her that was poor service, but I realised as I was saying it that she was just the messenger who didn't want shot. She said I should visit the Scottish Gas website to see what freebies and great offers were available. I declined. She signed off by telling me to "have a great night"!!
Tomorrow? Waiting for the gas man I suspect.