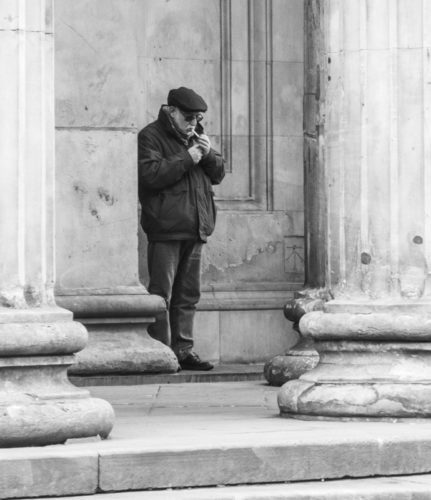 I had an idea at 4.30am
I woke at 4.30 this morning with an idea in my head. Today we were hardly going to be in the house. We were off to Glasgow to waltz and jive at midday and we wouldn't get back until around 4pm. After dinner we were going to be off again to salsa for another couple of hours. We'd out of the house more than in it and wouldn't notice that the heating was off, so why not cancel the repair to the boiler and re-schedule it for tomorrow. That's what we did. There was no problem re-scheduling and we both got to dance practise. Simple. I don't usually get good ideas in the middle of the night, but today I did.
Waltz was good, so good that we got to go on to the next dance which was Quickstep. I was so good at it, that I was too quick for quickstep and had to be slowed down. Michael wasn't there, it was Ann Marie, his second in command, who took the class and went over the first steps in quickstep. It seems too simple, I'm sure it's not. Jive was just the reprise of the first routine and also the First Spin of the Seven Spins. Ann Marie was answering questions about a dance this Sunday. The stupidest question was by one girl who asked "See this dance, do WE get to dance too?" Obviously she'd led a sheltered life and had never been to a dance before. They not only walk among us, some of them dance among us too!
On the walk back to the car I grabbed a few shots of the characters outside the Gallery Of Modern Art (GOMA) in Queen Street. My favourite and PoD is at the top of the page.
Salsa tonight was again a lot of fun. We managed three, well, actually two and a half classes tonight and needless to say both our fitbits were registering all green for our activities. I'm quite happy to admit that I was totally shattered coming out of the STUC afterwards. Drove home to a cold house with the hope that the repair man can get the boiler going again tomorrow, because it now won't even try to start up.
So again the repair man will be knocking on the door between 8am and 12 noon tomorrow. We'll have to be up and ready. That means an early(ish) bed. G'night!