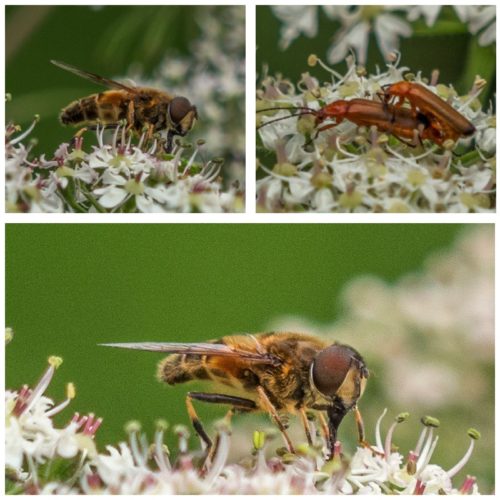 Scamp phoned up about the replacement phone for the one with the broken seal. For once she got a Scottish voice. She started to explain the saga when the guy broke into the stream of consciousness and asked "Samsung?" When she agreed, it was a Samsung, he told her that it happens all the time. Allegedly Samsung do open the boxes to make sure that the Samsung phone in the box is up to scratch (and has no actual scratches). It's their version of Quality Control. Why then don't they seal the boxes back up? Dunno, neither did he. He did however assure her that the phone was legal and ok to use. Why couldn't the other three duffers have told her so in the first place, causing her untold stress and a needless 48 hour wait before she got the phone working? Vodafone. I think that's the answer. The company that doesn't know its arse from its elbow. I'm going to take the assistant at Vodafone Glasgow's advice and go with Tesco next time. In fact, I may take Fred P's advice and buy a phone and just do Pay as You Go next time. For all the call time I use and the minimal amount of text I send, I could survive on PaYG, with a decent amount of download time.
That started the day off a lot better than yesterday. The sun came out too for a while, so we went to sunny Falkirk to get some fish for the tea. Seabass en Papillote, just like I made for us and Hazy last week. I hope I spelt it right, but I can't be bothered looking it up!
Went on an expedition to St Mo's later to get some photos. Found lots of hoverflies. Always like taking their photos. There are such a variety of them around at this time of year. Also lots of Soldier Beetles AKA Bonking Beetles for obvious reasons!
Finally I tried getting Annette's Nexus 7 to work again using yet another hopeful sounding 'solution' from an 'expert' on the net. It didn't work, but it did kill it completely this time. Now it won't charge either. I think I may have eventually 'bricked' it. Good riddance.
Hopefully another dry day tomorrow when we can go out and I can get a couple of landscapes photographed if not painted. We'll see, it's all in the lap of the weather fairies.