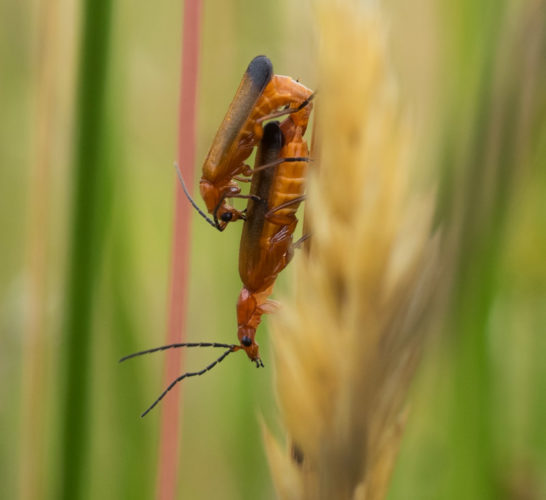 Today was forecast to be a decidedly unnice day with rain and thunder in the forecast.  So went to Tesco in  the morning to avoid the rush.
We visited Tesco in the morning, just to provision ourselves for the coming of the Skye folks tomorrow.  Just messages really.  Plus some ice cream and a bottle of gin.  Also got a bottle of rhubarb & custard cider which I wont have again.  Yes, it did taste just like rhubarb and custard, but why anyone in their right mind would make that into cider, or for that matter why anyone in their right mind would buy it, I don't know.  Be warned, it's out there and it took a bottle of Proper Job and a wee glass of whisky tonight to take the taste away!
Back in time for lunch and to prune some of the roses that had finished flowering.  Then Scamp decided to feed the flowers with sulfate of potash before the rains came.  I did a bit of stitchery, finally deciding to do the stay-stitch (who knew that sewing was so complicated?) that had been bugging me all week.  It was actually quite easy, I think.  But I won't really know until I finish the piece I'm working on tomorrow, or maybe later depending on how busy I am with other stuff tomorrow.  Anyway, it's basted, stay-stitched and pinned ready for the next step (or stitch) whenever it comes.  BTW, Hazy, the kit you sent for the boxers was a piece of cake (egg-free of course) compared to this waistcoat.  Thanks for the making the introduction so easy.  Wish I'd known just how easy it was at the time.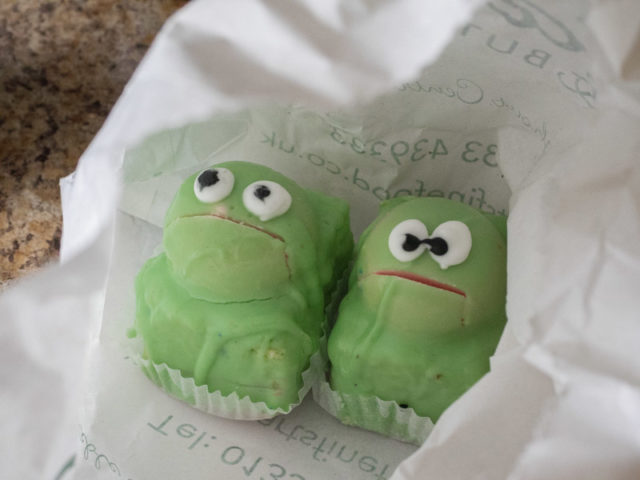 Went out for a drive with the camera but came back with nothing apart from two burghers, two chicken burgers and a piece of salmon from the butchers in Muirhead. No photos.  Went out to St Mo's in the rain when I got back and got today's PoD of the mating Soldier Beetles.  Walked over to Condorrat and got a loaf, to go with the Fishy Jam (Marmalade) I got this morning and a couple of Frog Cakes.  They don't taste quite as good as they look, but we both agree they are fun.
Weather fairies are predicting more rain and also some thunder during the night.
Tomorrow we are going in to Glasgow I think to see if the Skye folk are sober enough to come here for the night.   Before that can happen, however we two have to do a fair bit of tidying up.