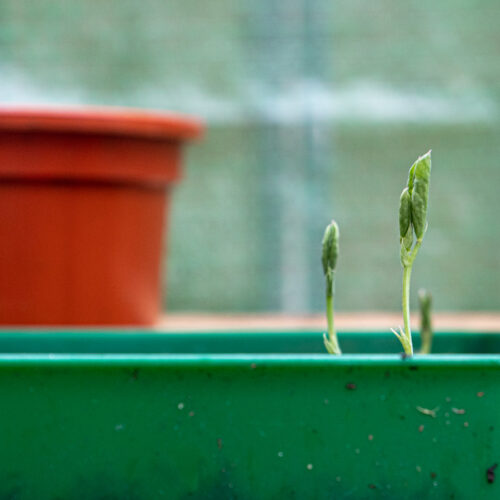 It was dry for a while in the morning, then the rain came … and stayed all day.
Not the best of days weather wise. It was just a wet day. All day long the rain continued. Sometimes lighter, sometimes heavier, but always there in the breeze.  The garden need the rain, so we shouldn't complain too much.
Since we weren't going anywhere important today, I got some thread and a needle and started sewing on a pair of elbow patches that I've been promising to fix for at least six months, probably more. They're supposed to be iron-on, but the glue isn't very strong, so it's much better to stitch them on. Finally with the help of a needle threader that Scamp had, I managed to get both of them sewn on. It's amazing the things you do on a wet day.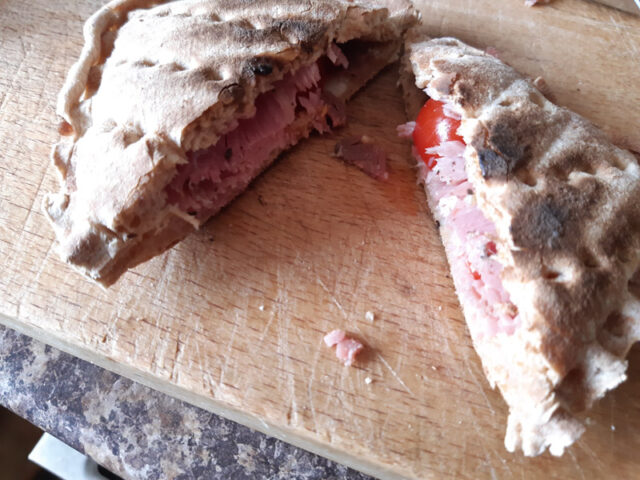 Lunch was a highlight. Hazy had given me a "Crimpet" for my birthday. It's a two part press device for making sealed little bread parcels using bread 'Thins'. I'd never heard of 'Thins' before, but Scamp had and we bought some yesterday from Tesco. Basically you put one slice of 'Thin' in the black bottom tray of the Crimpet, then load it up with your chosen filling. My first one was cheddar cheese, chopped tomatoes and wafer thin beef. Next put another 'Thin' on top. Place the yellow Crimpet part on top and press down firmly. What comes out is a beautifully sealed bread parcel that can be toasted, fried in a frying pan or baked in the oven. We toasted ours (Scamp's was cheddar, tomato and turkey breast) and we both agreed it was a winner. I don't know where Hazy gets these amazing gadgets from, but this is one of her best so far. Thank you my dear. I think we may try dry frying them tomorrow to see how that affects the taste.
After lunch we went down to the shops in the rain to get some messages and the makings of tonight's dinner which was to be Stir Fry. It really was a miserable day, but when we got back, I took the camera out into garden in the drizzle and got a few photos. The best one, if slightly out of focus was Scamp's sweet peas growing in a tray in the greenhouse.
Tomorrow we're off on our travels taking Shona to the hospital in Falkirk where the orthopaedic surgeon wants to have a look at a wee bone she broke in her arm. It happened last week when she had a fall.
We might go for a coffee at Torwood while she's at the hospital.