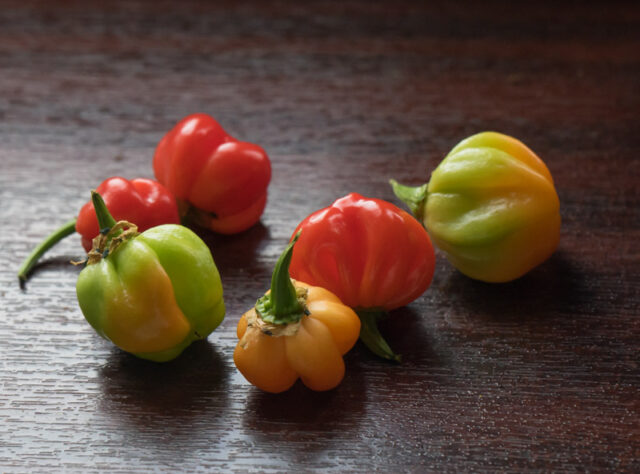 Today started out reasonable and ended with rain. Along the way there were also some gales. Just a typical Scottish winter day.
Scamp offered to drive us to The Fort. I was looking for another sketch book after having worn the last one out with Inktober sketches. She wanted to look for some fruit in M&S. We were both disappointed. The queue for the art shop was too long and too slow. M&S had no queue to get in, but the queue for the food section was just as long as mine was. We did some shopping and then drove home through showers that got heavier and heavier. I had hoped to get out for a walk in St Mo's, but it wasn't to be. Just like the past few days, the rain became incessant and it's still raining as I write this.
I took a few photos of the Lady Emma Hamilton rose in a short spell of sunshine this morning and later I took another few of some Habaneros on the window sill. I decided that you'd probably seen enough photos of the rose, so the Habs got PoD.
Spoke to JIC and discussed Lockdowns, antibodies, chillies and banana plants. A wide ranging conversation, as it usually is with both JIC and Hazy. By the way, Hazy, I'm enjoying the strangely named "To Be Taught …". Taking my time with it and eking out the last chapter.
That was the long and short of a dull day. No plans for tomorrow although Scamp is hoping to meet her sister in the morning. That gives me an hour or so to relax and maybe do something with that back room again.