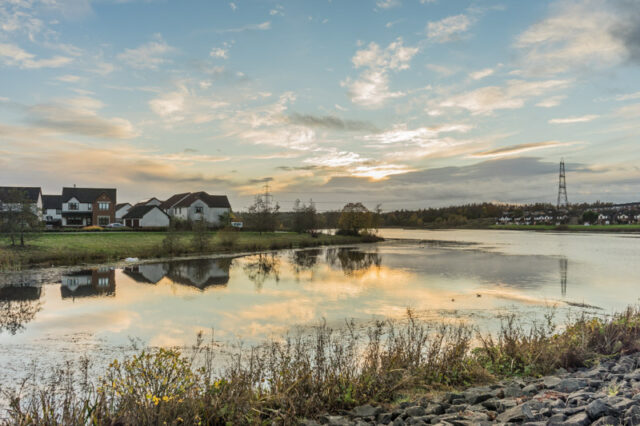 Even more junk will arrive to fill its place, that's inevitable, of course.
The junk in question was my Linx 12×64 laptop(ish) computer. The (ish) refers to the fact that it won't sit comfortably on your lap, because it takes up a fairly large footprint with its kick down stand extended. It seemed like a good idea at the time, but like all 'good ideas' there were drawbacks. It was fairly light with a decent sized screen. It wasn't fast, but I knew that at the time. It could run from an emergency phone charger battery quite happily. The killer was that it was Windows 10 and constantly wanted to "Get you going again" only it didn't. The downloads nearly always failed for some unexplained reason and with every successful download it got slower and slower. I finally decided it had to go and today was the day. Scamp was out having coffee with her sister in the morning, so I'd plenty of time to get it organised. I did my final check to make sure the battery was 100% and that it would charge if needed, polished the screen, swept the crumbs out of the keyboard (terrible keyboard) then packed it in its box, ready to go.
It was still looking good outside when I was finished, so I grabbed the camera and headed off to see how much water was in St Mo's pond. The answer was really quite a lot of water. In fact, all the weeds and assorted rubbish in the pond had blocked the outlet and the pond was overflowing onto the path and cascading down the other side into the gulley that takes it out to somewhere else. I have no idea where. Didn't get many photos because the trees were looking a bit bare after the buffeting they've had from our recent gales. I did try a few landscapes, but I wasn't impressed with the look through the viewfinder.
Back home, Scamp had arrived just before me and we had lunch. My first look at the photos on the computer confirmed my suspicions that quite a lot of work would be needed to find anything worthwhile there. Took the Linx up to CEX which are the easiest company to deal with for small electrical and electronic gadgets. The next best, I've found, are the workers at the council skips, but CEX give you a few quid more for your unwanted electronic junk, and there's not such a big queue. Left the Linx to be checked and GS23'd and came home to close down Inktober 2020 on Flickr. It hasn't been such an easy job being admin for the group this year. Too many punters seem to think that slapping some coloured ink on a page is drawing/sketching. It's not, it's just being a poser and if you keep doing it, I will remove your 'artwork'. That's what happened to an irate Italian bloke last night who seemed to think that he could unload his entire back catalog into my Inktober site. He got barred.
With Inktober sorted, Scamp and I turned our attention to additional storage space needed in the front bedroom. I suggested we get another bookcase and create an organised shelf system. That seemed to meet with her approval.
Back up at CEX the nice lady handed over the readies and I took some of them round to B&M where I exchanged them for a cheap chipboard bookcase. Strangely I met Emma, an FP (Former Pupil). I'd been reading last year's blog the other night and had written about meeting her in the Beech Tree restaurant a year ago last week. She was one of my nicer FPs. I stopped on the way home when I saw what might just be a decent sunset forming. It got a few shots, and that's what you see here. Sunset over the Pylons! Scamp approved the purchase of the bookcase. We'll build it tomorrow.
Watched and interesting video on YouTube tonight that showed how to adjust lens adapters. The first one I bought was very loose. I fixed it tonight after watching the video. Very happy with it now. I'll be able to use my Nikon lenses on the new camera until I save up enough pennies to buy Sony ones.
Tomorrow the Gas Man is booked to do the maintenance on the boiler. We know he'll probably try to encourage us to get a new one. We may just let him make an appointment for us. Don't know how that will work with Covid restrictions. We are now in Tier 3 of the Scottish system. England go into full lockdown later in the week for a month. Wales are just coming out of a 'Circuit Breaker'. It's complicated!