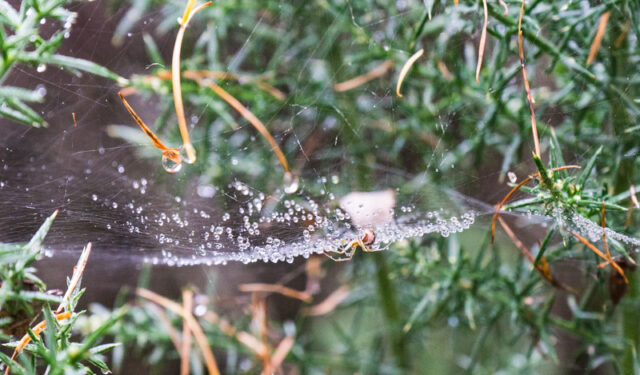 Another day to get out and about fairly early.
We were picking up Isobel at 10.15 and then we were all heading off to Calders for either a late breakfast or an early lunch, it was unclear which. I'd been warned beforehand not to order coffee because I'd be disappointed with the quality and the quantity of actual coffee in my cup. The other two had scrambled eggs and a latté each while I went for poached eggs on sourdough bread with a pot of tea. Even the tea was a bit thin and to be even more critical, the eggs were a bit underdone and tepid. Maybe a bit harsh, but I am one half of the Foodie pair. As usual, Isobel regaled us with stories about her family.
We dropped her off and drove home for a cup of real coffee each. Then I went upstairs to check out a bag full of old hard disks that had been torn from ancient computers over the years. Two went in the 'skip bag' and two were given a reprieve until I get a chance to download the useful stuff, then they will probably be 'skipped' too. In the process I discovered that one of my old removable drives was also destined for the 'skip bag'. It had had a question mark hanging over it for a while and now it wasn't booting up, so it is with regret that it goes in the 'skip bag' too. However, as Scamp keeps reminding me, that's what's wrong with our house. Holding on to too many things that have outlived their usefulness. That's why I make the breakfast every second day and do my fair share of the cooking too. Otherwise I might find myself in that big blue Ikea bag with the hard disks one of these days.
While I was doing the technology thing, Scamp was shopping for dinner stuff. The dinner turned out to be Trout en Croûte. They looked a bit like sausage rolls, but tasted so much better. They were so good I was almost won over to be a pescatarian!
Before dinner I risked another soaking by going for a walk in St Mo's. Got a few shots in among the trees. Some nice looking toadstools (not good enough to eat though) and the PoD which is a spider living life in the upside down. Managed to get my feet soaked trying to get the mud off them by paddling in the shallows of the pond. Merrel is not the company it once was. Quality has really gone downhill in the last few years.
I had found some gems in my search of the hard disks. We spent an hour tonight watching a video we'd made in Amsterdam away back in 2007. Half an hour of seeing life in a different world. Crowds of people not obeying the two metre rule and none of them wearing a mask!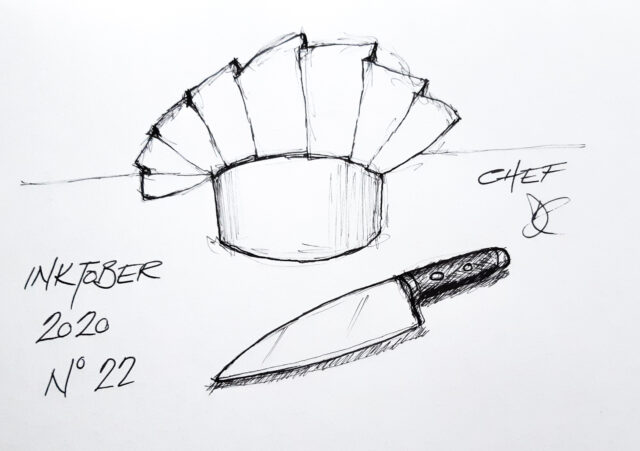 You will notice the lack of a sketch today. This is due to a technical problem (I didn't have time … or inclination.). Hopefully normal service will be resumed tomorrow. I Lied!
On the subject of tomorrow, we have no plans as yet. Apart from two sketches!!