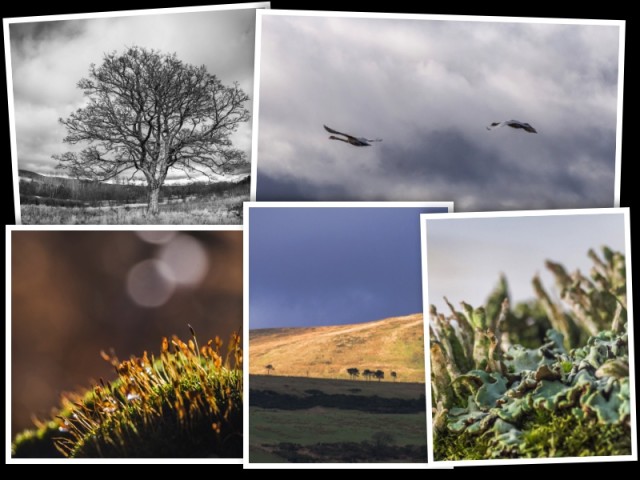 Heavy rain when we woke, but then the rain cleared up, the sky lightened and blue sky appeared. It was too good an opportunity to miss, so I got the bike rack on the car and drove the bike to Auchinstarry.
When I got there, I noticed right away that there was a strong westerly wind. A head wind for me. Oh well, better to have a head wind going and a tail wind coming back rather than the other way round. It was a cold wind though! Made heavy weather of the outward run and got some interesting photos at Dumbreck, including the shots of the swans. I just missed getting shots of their take off, but it was a joy to see in the scattered afternoon sun. Cycled as far as Shirva Farm but the going was tough with the headwind and the fact that they were "upgrading" the canal tow path. Upgrading apparently means digging it up and leaving it like that. The path was a quagmire. I turned and came back along the canal, then crossed at the path through the plantation and back to the car. I was really pleased that I'd taken Scamp's advice and brought a flask with coffee. It was a more pleasant run back, not fighting the headwind, but the coffee was welcome.  I even washed my bike when I came home.  The first wash it's had in a long time.  I hope it still works.
Salsa at night and then Bachata for the second hour. It's getting better. I'm beginning to relax into it. Much less frantic than Salsa, but not as enjoyable. Too regimented for my random brain. Rain forecast for tomorrow.