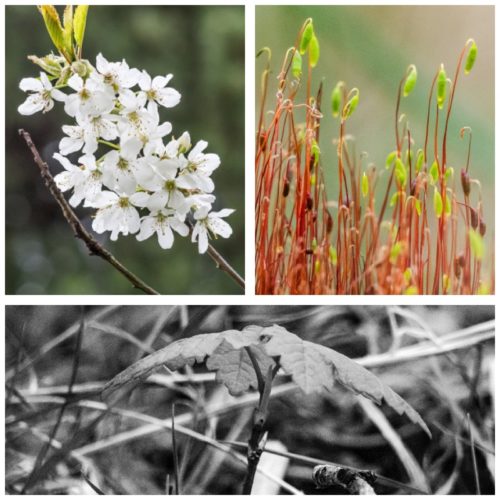 Today we had to drop Scamp's car off at the garage by 8.30am. This meant a much earlier rise than normal, but we managed it and got the car dropped off in time. Even then, almost all the parking spaces were taken, mainly because of poor parking skills by the garage's clients. Some people are so impressed that they have reverse parked, they don't seem to notice that they are not actually in a bay or maybe they think that white line is a target and you're supposed to get a wheel either side of it. The parking was so bad that a couple of the mechanics were gainfully employed parking the cars neatly and so releasing a couple more spaces. Scamp parked very neatly, showing all these dobbers how it should be done. Don't understand 'dobbers'? No, it's not an Australian word, much ruder than that. Google it.
Because we were out early, we had intended having breakfast out, but with the exception of Tesco and Asda, there was nowhere in Cumbersheugh where we could have breakfast. Buckfast, yes, Breakfast, no. And there was no way I was having breakfast in either of the supermarkets with school doggers (Don't Google it!!) sitting at the next table. So we came back home for a normal breakfast.
Later in the morning the gas salesman phoned to say he was running ahead of schedule and could he come early. No problem, that left us more time in the afternoon. Yesterday we had a sales lady. Today we got a gas engineer. Someone who could answer our questions without spin or waffle. Of course there was still spin, there always will be when people are trying to sell something, but not as much as there could have been. No quote yet, but it should be posted to us tomorrow. We thought that was the end of the quotes, but I bumped into Fred P this morning and he's going to give me the number for the guy who installed his boiler and a personal recommendation is always the best way to get a good workman. The road goes ever on.
Since we didn't manage to get breakfast out this morning, we did lunch out instead. We went to Milano and I had a tuna pizza which wasn't all that great. First failure for Milano. Scamp had a gigantic Chicken Burger. Absolutely enormous. She finished it!
Went for a walk to St Mo's later in the afternoon and despite an unspoken embargo on 'Flooers' as a subject today, the first shots I took were flooers. But you see, they aren't flooers, they're blossom, so that's ok! My photo, my rules. The wireless shutter release on the '10 is so good for taking ground level shots. No more lying on the ground, picking up mud, twigs and the occasional sheep tick. Jut remember to charge your iPhone and remember to take it with you! That's how the monochrome shot was taken. The green blobs are fruiting bodies of mosses. I'm not sure what species of moss it is, but it was the safest shot to take today because mosses don't have flooers. Just fruiting bodies called 'capsules'. There, you and I have learned something new today!
Coffee with Fred P and Val tomorrow. Three auld guys putting the world to rights.