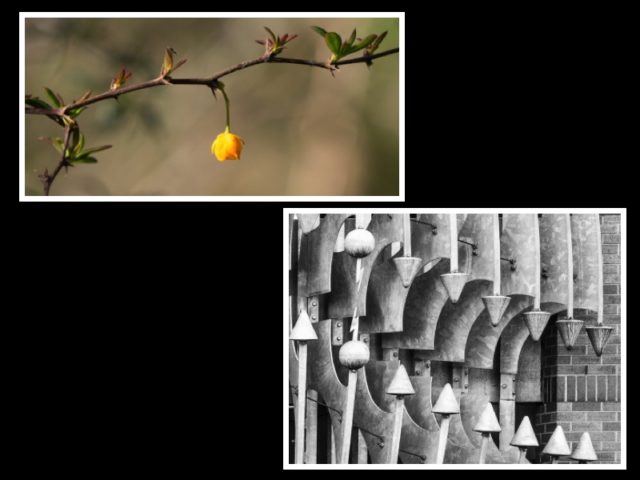 Coffee at lunch time with Val and Fred P.  Quite enjoyed the cut and thrust of another "frank exchange of views".  Never one to allow the grass to grow under his feet, Fred held court on a variety of political issues of the day while Val attempted in vain to pour oil on troubled waters.  Me?  I threw in the occasional match to see if the oil would burn.  Topics for discussion today were the cost of upgrading your central heating, In or Out of Europe and the poor selection of guests in Jools Holland's programme.  Sketches and paintings were critiqued and the world was set to rights.  Thankfully the word 'ANTISEMITISM' was not used by any of the participants.
After the scintillating discussion, I headed in to Glasgow to get some masking fluid to try some different watercolour techniques.  While I was in Cass Art, I wandered round their botanical watercolours exhibition and was really, really impressed with the quality and detail in the pictures.  My favourite had to be the sweet peas.  Such delicacy I can only dream of.  Walking back to the car, I grabbed a shot of the elegant security grilles at the Buchanan Galleries carpark.
When I got home, after a great walk round Glasgow bathed in sunshine, Scamp reminded me that we hadn't voted, so it was off again to do our constitutional duty.  On the way back, we walked over to Condorrat to get a fish suppers for our dinner to celebrate the end of this boring baby kissing round of canvassing.  On the way I spotted the little yellow ball shaped flower and took its photo, along with its resident fly.  I wonder how many flies there are in, say, a cubic meter of bushes.  Probably incalculable, but as we are talking about a finite volume, there must be a finite number.  Multiply that by the number of cubic metres of bushes in Cumbersheugh and you have a very large number.  Now, if all those flies voted for the Greens, would the SNP still get in?  Probably.  A little bit too much politics for this time of an evening.
Our plans for tomorrow were to go to Perth tomorrow (Friday), but they had to be changed at the last minute and we'll probably go next week.