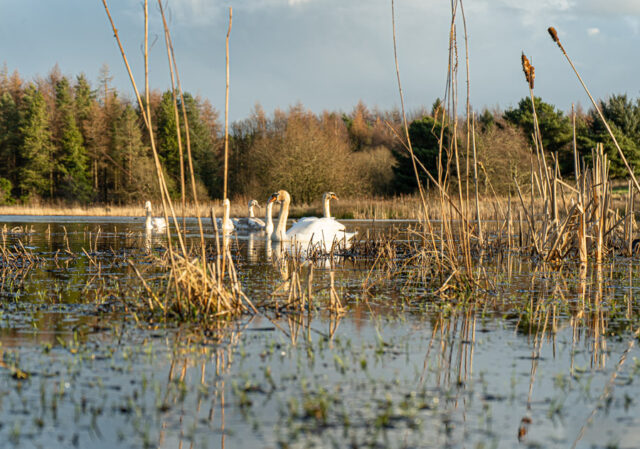 There wasn't much to say about today. Certainly not much good anyway. It rained almost all day.
We were just getting ready to go out for a walk to the shops when the rain came thumping down. It showed no signs of stopping, but as we needed bread, I volunteered to go for it. By the time I'd walked the half mile to the shops and back I was soaked. Not soaked to the skin, thanks to my Bergy jacket and its Goretex lining, but sodden enough to know I wasn't going out there again today unless there was a real need.
I had a Kilmarnock Pie for my lunch and Scamp had a chicken pie. I don't know if the folk in Kilmarnock actually eat these pies, but it they do, I pity them. Gristly beef in an almost solid gravy in a mutton pie base with a flaky pastry top. The flaky pastry was good, the rest I should have flung in the bin. Scamp's chicken pie was much better, apparently.
Late in the afternoon the sky did clear and by the time I got over to St Mo's, the rain had stopped and the sun was shining. Saw some signs of new growth in the woods with what looked like a sycamore seedling sprouting through the leaf litter. Tried breathing some life into it in Lightroom, but it didn't quite make the cut. I'll try again tomorrow if the light is behaving itself again. Tried for a photo of a coot in the pond, but then the swan family arrived and scared it away, but they provided today's PoD.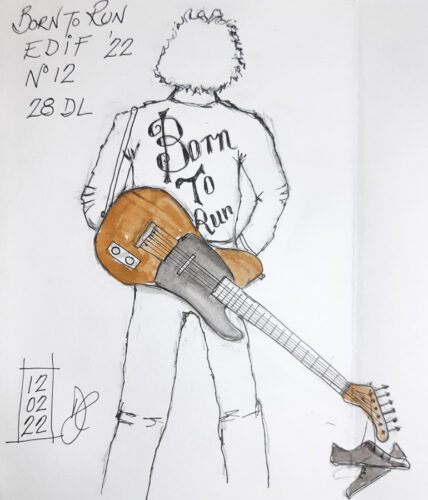 Today's prompt was Born To Run, much more in my comfort zone. Always one to shy away from attempting to draw a famous face, I decided a back view would be safer. Even so there were hurdles to be hurdled, rivers to cross and bridges to be burned. Did I get the shape and colour of the guitar right? Was his hair too frilly? Artist's decision is final and my decision is, it's near enough for me.
That was about it for today. Hoping for better weather earlier tomorrow so we can get out for a walk.