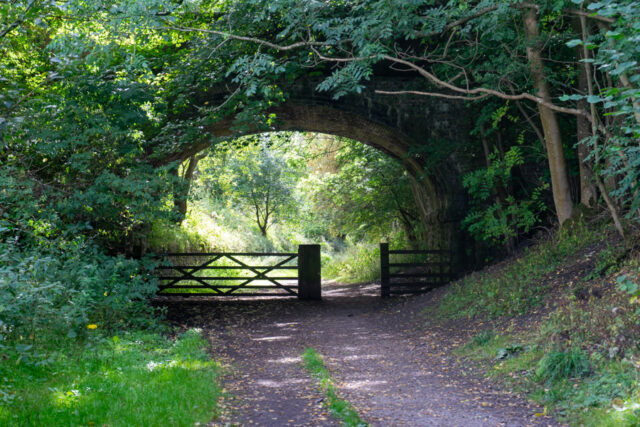 Today we went for a walk along the old railway from Kirkby Stephen to somewhere else.  A place called Nateby, where the railway path stops and a real steam railway takes over.
Parked at the school in Kirkby Stephen and walked through a closed town.  Nothing open. Well, it was Sunday.
We walked along a path we'd taken last year and using muscle memory as our guide, found our way up on to the path of the railway and along two of the three viaducts and on until we found the third viaduct which our path ran parallel to. We should probably have walked under it to complete the trilogy and take a look at the steam railway, but instead we followed the river downstream through two fields. The second field had disinterested sheep in it. They looked, saw us and went back to eating the grass. At the end of the track we found a totally unintelligible  sign written in legalese which seemed to say that we had to go back. We did what I always do in a situation like this. We followed the path and ignored the sign. If you can't write English in England then don't write this gibberish. Found our way back to Kirkby Stephen and from there back to the car.
Back at the house we arrived before the other two and grabbed the garage again.
I was chef for the night and I made the worst paella I've made in a long time. Really difficult to make a meal to serve 4 when you're used to making it for 2. It's not simply a case of doubling the ingredients. Also, trying to use someone else's cooker didn't help. Those are excuses, not reasons. As my dad would have said, Covered Lies. I will make something better next time.
Watched more Spitting Image tonight. Some episodes funnier than others.
PoD was a symphony of greens taken on the walk along the old railway.
Scamp may go looking for a pair of boots tomorrow as hers are hurting her feet.