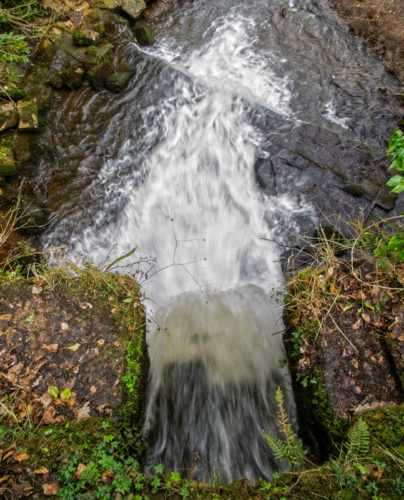 That's what we all need sometimes, a bit of sunshine.
There was the odd sprinkle of rain too, but that's ok. Spoke to Hazy in the morning to explain yesterday's blog post in more detail. After the explanation and checking that all was well down her way, we got ready and drove out to Rouken Glen in the south of Glasgow. We'd been there a few months ago and said we'd come back. It was Scamp's suggestion of a destination today and it was a good one. The last time we were there we were looking for the waterfall, but failed to find it. Today we seemed to be surrounded by waterfalls. High drops, low splashing waterfalls and one that seemed determined to soak us with spray. I'd taken the tripod in the car, but of course I didn't take it with me because I didn't think we'd see any of the waterfalls. Numpty!  One of the waterfall pics got PoD.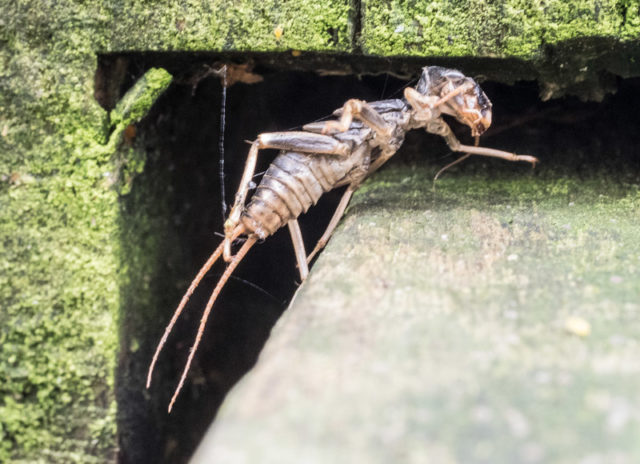 The other thing I saw was what I think was the nymphal shuck of a damselfly or maybe a sedge. Can't be sure that's what it was, but almost certain. It looks like something designed by H.R. Giger. It was paper thin and must have survived the gales and the torrential rain since last summer.
Lunch was in the Boathouse Cafe next to the boating pond. Roll 'n' Pork Sausage for me and Scrambled Egg on Toast for Scamp. Coffee was better than the usual cafe coffee. Almost as good as my new Blue Box coffee, Hazy. Much lighter than my usual Perth blend, but nice for a change. Walked back through the park and drove home just before the start of the rush hour.
Paella for dinner tonight and it was a good one. Almost, but not quite, too dry. I probably won't be able to make one like it for ages now.
I think we've both come to terms with the P&O situation now. Another email arrived this afternoon to the effect that we can cancel the cruise and have our deposit refunded. We are both in agreement that it would be the best course of action in the circumstances. My thoughts are that with so many places almost in lockdown, it would not be much of a holiday anyway, even if Boris hadn't made his declaration. Also, if we had been allowed to go, we'd have been in a bus travelling south with 40 or so others wondering if that old lady's irritating cough is actually Covid 19 or just a cold. Imagine getting all the way to Southampton and being told you can't board because you are showing signs of a virus you didn't have when you left the house. Maybe for once Boris has done us a favour.
We have no plans for tomorrow. It looks like rain in the morning, clear for an hour or so and then more rain at night. Never mind, we had a good day today. We can't be greedy.