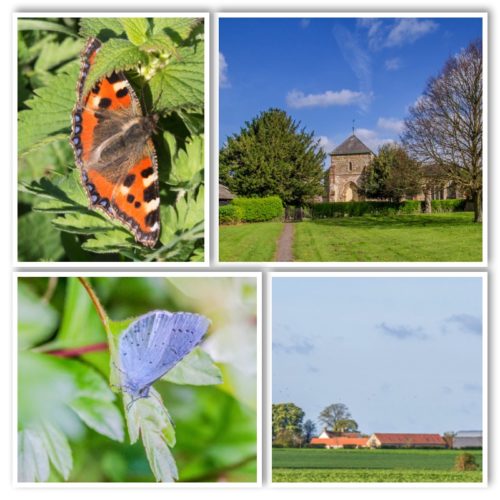 Not a union matter, just that every shop we tried today for a couple of tins of tomatoes was shut.
Earlier in the day, Scamp and I went out for a walk past the Mill and on out into this incredibly flat countryside under a wide blue sky.  Saw and photographed a Small Tortoiseshell butterfly and a Common Blue butterfly.  I wouldn't mind being called Small if I was a butterfly, but I'd object to being described as Common.  Why are we so dismissive of these pretty flying insects?
It was after we returned and JIC took us off to wander round a garden centre that the problem reared its ugly head.  Sim had gone off to ride Valioso, so JIC was left to entertain us.  He did try his best, but shop after shop after supermarket after garden centre was shut.  Closed, padlocked, locked and shuttered.  It was like the end of the world.  The out of town retail parks looked so different without lights, with only a few abandoned cars and straggles of zombie looking folk.  That's what it looked like.  It looked like the zombies were taking over.  Where's that devil dog when you need her?
There was nothing to it but to drive back to the village and go to the corner shop which is always open, isn't it, and buy the tins of tomatoes there.  At least we'd eat tonight.  We ate JIC's chicken tagine which was much tastier than the one I made, although I think my Lamb Tagine would give him a run for his money.  After dinner we watched a confusing but very interesting episode of Black Mirror on Netflix.  Definitely one to search for.
Tomorrow we'll try the garden centre again.  We may bring Vixen to dissuade the zombies.