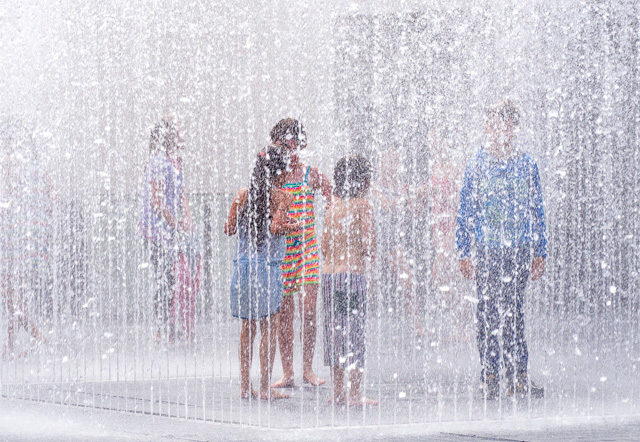 A day in London. Train into Waterloo and then after wandering around for a while and getting nowhere we returned to Waterloo and got the tube to London Bridge. From there we easily found our way to Borough Market. We were a bit concerned when we found that the front of the market had been 'poshed' up, but once we got inside, all was as it had always been. Lots of lovely food from all the four corners of the globe it that's not a contradiction in terms. Bought some salami from one stall then salsiccia and spicy italian jam stuff from another. Both for taking back up the road with us. Had fresh pasta for lunch from a stall. It never ceases to amaze me how good and varied the food is from these stalls. Wish we had that.
Costa's for coffee then another walk around. Walked over London Bridge trying to avoid the hoardes of chancers trying to fleece the public with 'cup and ball' games. Then past the 'walkie talkie' building which has a Sky Garden on the top. Amazingly there was no wind anywhere in town, but around that building there was a gusty wind. Apparently, because the 'hollow' side of the building is part parabolic, it focuses the suns rays on some of the streets below. Why aren't these buildings researched properly before building. After 20 Fenchurch Street we walked to the Tower of London, then across Tower Bridge to find a pub. I had a pint of Naked Ladies(!) and Scamp had a Pimms – well, it is still summer. From there it was back to London Bridge and the trains back to Hazel's.
Dinner was fish and chips from the chip shop. Foolishly I asked for small chips and a big fish. Big Fish!? This must be the biggest haddock in a fish supper I've ever seen.
Hoping to head for a RHS garden tomorrow