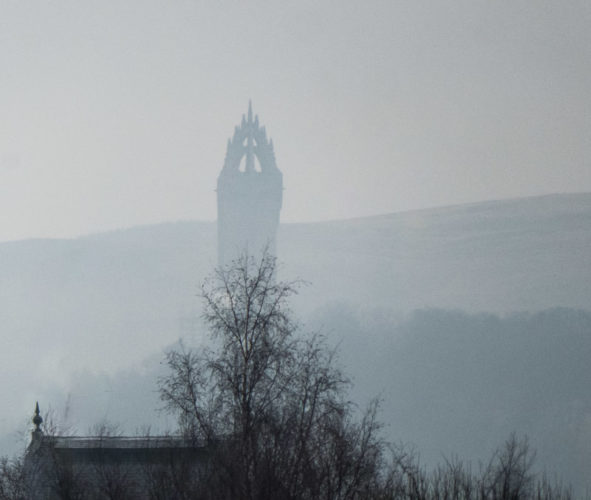 It's been a busy week with every day being accounted for. Today we'd have a rest.
A lazy start to the day, re-reading the first of the Rivers of London series and beginning to put together the Peter Grant story from its early beginnings. After that we considered whether to have coffee at home or to go to Stirling as we'd intended and have lunch there. The 'have lunch there' option won. We drove to Stirling and walked in to town. Had coffee there and, as there was nothing else we wanted to do there, came back to Waitrose where Scamp started shopping and I went to bring the car round to the Waitrose car park where it would be easier to trolley the many bags into the boot.
In Tesco you have to choose your parking space carefully to be sure you can get back out again and hopefully not collect a few (more) scrapes from the 'grannies' who will cheerfully bang into you and then deny any knowledge of it. And by 'Grannies' I mean dummies of both sex. In Waitrose it's totally different. Firstly there are much fewer spaces and people are so much nicer about it. "After you", "No, after you". I don't abide by these rules. "After you.", "Ok, thanks very much and I'm into the space you were eying up. No use giving me that glare, you were being polite, I was being proactive. If you're not fast, you're last. Parked and found Scamp in the shop then after paying we headed back to the car and stuffed the boot with 'bags for life'.
We stopped on the way home to get some cheap beer (and lots of other things) in Lidl in Kilsyth. Then we were on the final homeward leg. Just before the railway arches I spotted the back end of a white car sticking up out of the trees on the left side of the road. It was almost sitting on top of a black car that's been parked in the ditch two metres down from the road level for at least six months. There must be some enormous electromagnetic field in that ditch that simply drags cars in. Tomorrow there will be a 'police aware' warning on the white car and it will gradually be stripped of any and all removable parts over the next few months.
Basically, that was it for the day. Dinner was Buttered Chicken from the Spice Tailor range and now the kitchen is reeking of fenugreek. PoD is a view of the Wallace monument through the mist, taken from the outside of Waitrose.
Tomorrow, we've been spared the problem of excusing ourselves from a ballroom dance night, because it's been re-scheduled, presumably because Michael has the flu. Don't know what we'll do instead.