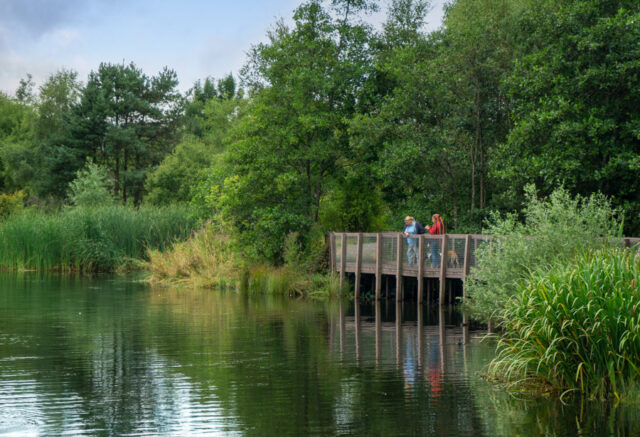 It's becoming a habit, this up and out early.
The reason for today's early rise was to take the Blue Micra to Stirling for its first service. I've not been too impressed with their service in the past, but was willing to give them another chance, better the devil you know … We were there early and sat for five minutes or so before we went in to hand over the keys. Once we'd signed the car over to their safe keeping we were told it would be ready "mid afternoon". Hmm, obviously they hadn't read the email they sent us telling us it would be ready by 12.30pm which is hardly mid afternoon. To give the young service assistant his due, he consulted with one of the more senior assistants and came back to say they could indeed have the car ready for 12.30pm. I handed over the keys and we left to find a bus to take us to Stirling itself, the dealership being on the outskirts of the city of Stirling.
Basically, we'd missed the bus and there wasn't another one for 30 minutes. Mr Google said it would take us 20 minutes to walk into the city centre. This is beginning to sound a bit silly. Stirling is legally a City, but in reality it's a big town with ideas above its station. From now on in today's blog, it's a town, with a town centre. Right? Good, let's get on.
Mr Google was right on the money. Twenty minutes later we were walking into the town centre. We were going to got to Nero for a morning coffee, except the shop was experiencing a bit of a coffee rush and was queued out the door, so we went to a wee independent we'd been to before. It sold decent coffee and probably had cakes too.
While Scamp secured us a seat, I ordered two coffees and the slice of cake that Scamp had pointed to and watched the bloke at the counter note them down on his pad using a kind of shorthand. However when I chose an Eiffel Tower (two layers of sponge with cream in the middle and the whole thing covered with strawberry jelly and desiccated coconut) I noticed he spelled Eiffel with an "A" maybe it wasn't an A at all, maybe it was a little drawing of an Eiffel Tower. Whatever, the coffee was weak, but the ET was excellent and he'd given me something to think about that would stay with me all day!
We walked round the Thistle Centre which used to be a thriving arcade with no empty shop fronts. Now there seemed to me more boarded up ex-shops than those open for business. It's a terrible sight that's becoming more and more common these days.
The garage phoned at about 11.30 to say that the car was ready to collect. We walked back the same way we'd come and picked up the keys, collected the paperwork and paid for an hour's work, and drove home.
After lunch Scamp cleaned the downstairs toilet and I did the upstairs bathroom. With that done I felt I'd contributed something and went for a walk while she did the ironing. I'm not good at ironing. I put more creases in than I take out. I walked down and round the boardwalk at Broadwood for a change. I saw two ladies seemingly feeding the ducks from the boardwalk and commented on it, but was told they were feeding the fish. Sure enough the little fish were gathering to feed on the fish food they were throwing down to them. Now that's something I've never seen in Cumbersheugh before. I walked round the loch a bit and included them in a photo of the loch.
No plans for tomorrow. It will be a surprise!