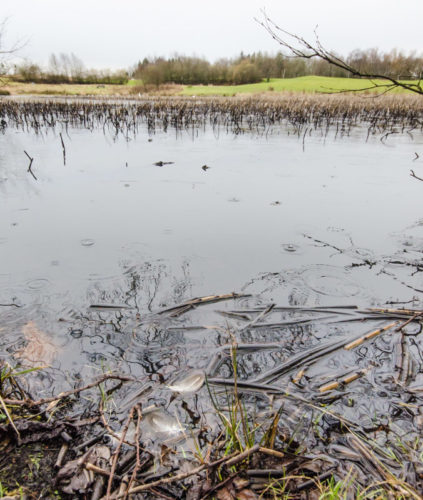 The morning was to be relaxing. The afternoon was not.
Not much to say about the morning, other than that we did relax. Drank some coffee, solved a sudoku. Scamp played patience on her tablet and read for a while. We went to Tesco and used a basket so we wouldn't be tempted to buy everything. Then Hazy phoned, having read yesterday's blog, and wanted to know what the big deal in the afternoon was. So I had to tell her about my prostate problem and that today I was going in to hospital for an examination and perhaps a biopsy. The secret was out. To be more accurate, the secret was fully out, because JIC had phoned last night and I'd told him.
Those of a nervous disposition should look away now
Got to the hospital in plenty of time. Scamp was driving because I might not have been fit enough to handle machinery after the biopsy. As it turned out, I couldn't have the biopsy or the full ultrasonic scan because it was too soon after my recent UTI. Spoke to the surgeon and the nurse and had the situation explained to me. The nurse scanned my bladder area and declared herself happy with the result. The surgeon gave me a more personal examination. Anyone who has had it will understand what that means. Anyone who hasn't, well, let's put it this way, you don't want to know. He also told me he was happy with the result, but added that I'd be getting an invitation to attend his surgery in the near future for further checks on my PSA which was not giving him any cause for alarm.
It's OK, you can look again!
When we got back I grabbed my Nikon bag and went over to St Mo's with a lighter heart than I've had for at least a week and probably a lot longer. The rain came on, but I didn't mind. Today's PoD entitled 'Ripples' for obvious reasons was the result. Walked to Condorrat in the now heavy rain and got two pineapple tarts for tonight and two Thunderball tickets for tomorrow night because today had been a good day. A day when a weight had been lifted.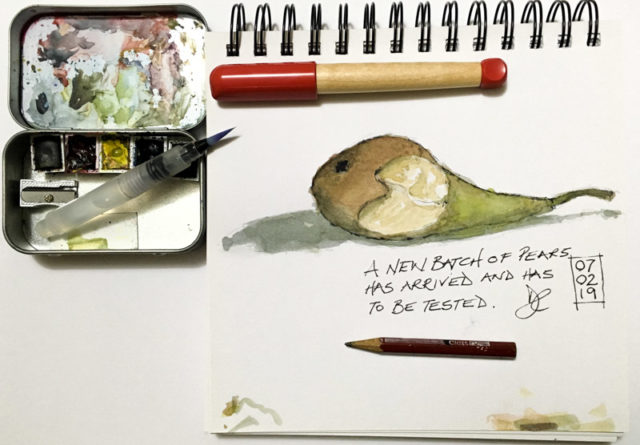 I tried many subjects before I settled on tonight's painting for 28 Drawings Later. I'm not exactly happy with it, but it fits the theme that seems to have started. It's done and on time.
Tomorrow? Maybe a Day in the Toon. Maybe not.