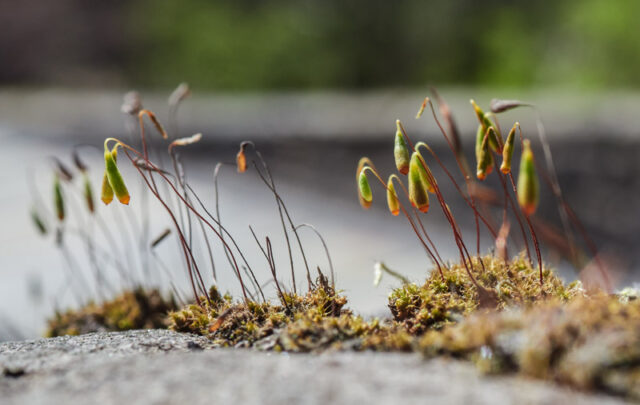 The first part was the active half, the second was the relaxing part.
The active part was intended to be a walk along the Forth & Clyde canal from Auchinstarry to Twechar and then the return journey with a detour to Queenzieburn then by the railway walkway back to the car. However, both the parking places local to the walk were completely full. That's one of the disadvantages of this glorious weather we're enjoying lately. Everyone wants to be out in the fresh air, enjoying the sunshine. A quick reappraisal on the hoof suggested that Colzium Estate in Kilsyth might be an appropriate place for a shorter walk. So that's what we did.
The parking at Colzium was fairly busy too, but we got parked quite easily. We walked a few of the paths we'd been on before and then found a couple of new ones. The entire estate is criss crossed with paths, some official, but most just short cuts through the trees. Although most of the flowers weren't fully out yet, we did see some rhododendrons with buds almost ready to burst. Out near an old house in the north of the estate I found some beautiful moss fruiting bodies and they made PoD. We also watched Mrs Duck out with the weans for a swim round the old curling pond which is now almost completely overgrown. All in all we covered about two miles. About half of the distance we'd have managed if we'd gone along the canal, but some poor people have to work for a living and can only get out at weekends. We're lucky enough to be able to go out anytime we want.
Back home it was the leftovers from yesterday's curry for lunch and it tasted a lot better than it did last night. That's often the way with a curry, though. After that we sat on the front step enjoying the sun and the relaxing half of the day. Scamp was reading and I was watching a YouTube video about building a catalog in Capture One and populating it. Sounds terribly dull, but I found out that the program may be a good replacement for the ageing Lightroom. Certainly worth considering.
There was no dance class tonight because only two couples, us included, were available. A good decision, really. It made a change to have a night off.
Tomorrow we are booked to have our next Covid survey and test. Can't say I'm looking forward to it, but I'll put up with it. Tesco delivery is due too and then later I've got an appointment for my second jag. Busy day tomorrow. No time to enjoy the excitement of the shops opening for the first time since Christmas! There will be other days I'm sure.