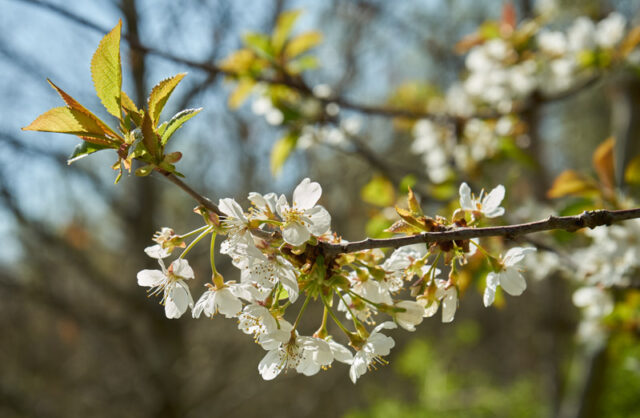 The woodlands of Coatbridge. Not the first thing that springs to mind when I think of Coatbridge.
Coatbridge used to be a centre for heavy industry with a dirty old dilapidated canal running through it. Now it's cleaned itself up quite a lot and most of that dirty old canal has been drained or filled in and where that failed, it's been gentrified. We used to restrict ourselves to a wet walk around the pond whose name is really Lochend Loch. The path was really a conveyer belt with people in both directions, keeping left and stubbornly completing their exercise for the day. It was only recently we discovered the paths into and around the woodland that covers the majority of the park. The forests are a mixture of deciduous and coniferous trees and the paths are wide and winding. Some gentle climbs and some slightly more demanding. All easy walking, really. It's difficult to get lost with the park being bounded by a railway line, a road and the pond, oops Loch. Wandered round today and chose a new path we hadn't travelled on before and found a cricket ground. A cricket ground in Coatbridge! Who knew? The walk finished with an ice cream cone which seems to be becoming the icon of this spring's warm days.
Back home I fashioned the remains of yesterday's pizza into another shared pizza. It wasn't quite as memorable as yesterday's, but it filled a wee space. After that and after a cup of coffee, Scamp seemed determined to tidy things up an I got my shorts and boots on and went for a walk in the woods of St Mo's. I'd tried a few shots of blossom and horse chestnut flowers in Drumpellier, but I reckoned there was better to be found in St Mo's. Actually it was the blossom from Coatbridge that got PoD and a little mini tree got second place. None of the chestnut tree pictures got a sniff at the place on Flickr. Maybe once the candelabra flowers open up they will get their place in the sun and on Flickr.
Dinner tonight was a disappointing curry from Bombay Dreams. Pakora was only just warm and my Chicken Tikka Bhoona had too much ghee and too little flavour. Scamp's seemed to be a bit better. Not their best offering.
Tomorrow may be the last of the warm spring days and we might go for another walk somewhere interesting and not too far away.