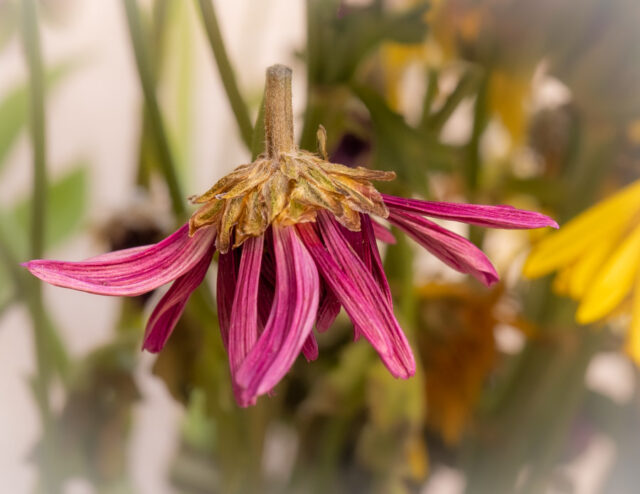 The highlight of the day was either shopping in Tesco or getting petrol in the same Tesco.
The Tesco shopping was in the morning. Nearly a highlight was bumping onto Colin and Evelyn in Tesco car park. Sorry you didn't quite make the highlights Colin & Evelyn. Better luck next time.
We went home and had pizza for lunch. Really nice extra thin Pizza Carbonara by Pizza Express. I commend it to you.
Later in the afternoon I decided I'd have to go out and get petrol, because I'd less than quarter of a tank left and we are intending to drive to Bridge of Weir in the morning and although I had enough to get there, it would be nice to be able to get back home again. With the tank almost full, I took the blue car for a run just to see if there was anywhere nearby with sufficient photons available for capture by the pixels in the sensor of the camera. It was dull, but I did find a spot looking over Condorrat that seemed promising, or as promising as Condorrat gets. I took a few photos, but I knew as I was pressing the shutter that it was a pointless exercise. I came home.
A glass of wine and a bowl of home made paella made me feel better. So did Scamp's happy smile. I think she may be getting excited with the prospect of saying goodbye to contact lenses. No matter how dull the day, her smile brightens it.
We watched a dire episode of Death in Paradise which was nowhere near the highlight of the day. DiP used to be a fun escapist romp in the sun. In this latest series they've tried and failed miserably to be a real action cop show. Stick to a format that works for you and gives us a bit of Caribbean sunshine, please. Leave the real acting to those who have trained for it.
We got an email from Jamie to say that he's back home safe from his US trip. Lots of stories, hopefully, on Sunday. That is, if jet lag doesn't get to him first.
None of the Condorrat pictures got past the first cull, as I suspected. PoD went to a little fading flower from a pretty bunch of cut flowers that are suffering in the overly warm dry living room. Central heating just kills flowers.
Tomorrow it's a fairly early rise for dance class. Can't say I'm looking forward to driving in the gales that are predicted for the weekend, but at least we should have enough petrol to get there and back.