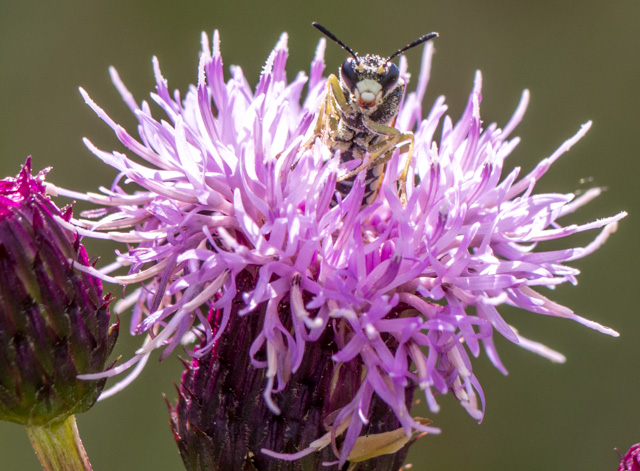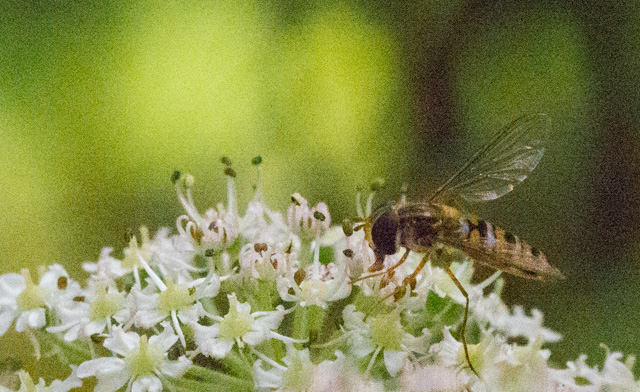 For a few months now I've been setting my camera to Manual exposure, choosing a shutter speed around 1/250th and an aperture of around f9, then allowing the camera to choose the ISO to achieve those settings. I'd used it on the Nikon first because the E-PL1 didn't have the ability to adjust the ISO in camera. When I got the E-PL5 back in early June, and after researching the 'hidden menu', I found that it could do what the Nikon did. Since then, I've used the manual mode almost exclusively. Today after a morning of success and failure in painting, then digging up our tatties (just got enough for two dinners – not good) I went out on the bike hoping to get close to nature and get some photos of 'beasties' using the E-PL5 with the Pano lens and extension tubes. After dosing myself with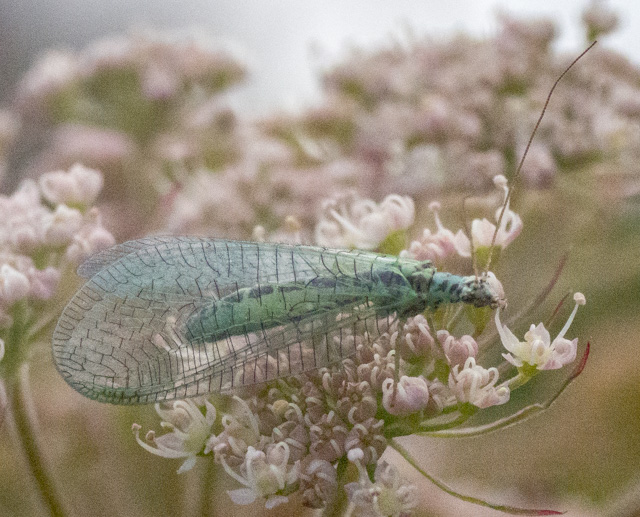 insect repellant – a strange thing to do if you are hoping to get closeups of insects, but it keeps away the biting insects … sometimes. The first two or three shots were fine, then I must have accidentally changed the shutter speed from 1/250th to 1/4000th. This gave an underexposure of over 4 stops which meant the camera compensated by increasing the ISO proportionally. Silly Boy! The result of this is that the grain/noise on the shots was a lot more than normal, and I do mean a LOT! The shutter speed has now been returned to normal and I'll be more careful in future.
Sorry JIC and others, I should have posted a technospeak alert! 😉
Other than that it was just a normal day, but at least there was no rain and for a while we got some sun. I don't think it will be like that tomorrow, so I grabbed the sun while it was there. Oh, one last thing. Had a starter tonight of Black Pudding Pakora. Don't, just don't. It's not a lovely, lovely thing as John Torode would say.