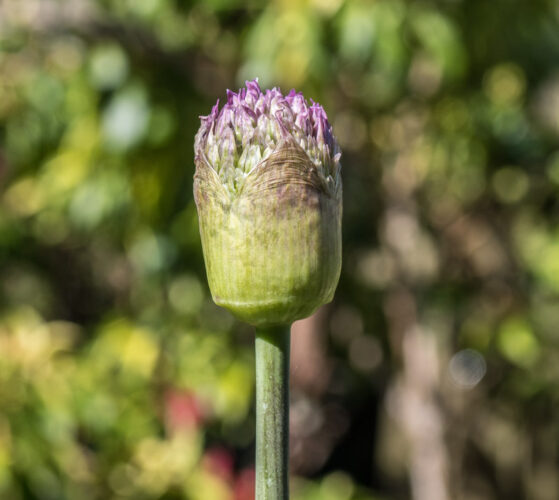 Out before I'd even had my morning coffee.
The weather looked good and it wasn't forecast to last, so we got up and went for a walk round Broadwood. Scamp suggested the walk because on good weekends like this one, you have to be out really early to get a parking place that allows a walk along the canal, her first preference. Even at 10.30am we would have been too late. So it was the second choice which was the extended walk round Broadwood Loch.
Unfortunately we didn't see any deer down for a morning drink at the wee pond, but we did enjoy a walk in the warm sunshine through the pines. The path was a bit muddy in places, but we were both well shod and the water and mud weren't too deep. No cormorants on the island because the swans seem to have taken control of their island again and Mrs Swan was sitting on her nest. As is our wont, we walked clockwise while everyone else in the world seemed to want to walk counter-clockwise. That just shows how little they know.
Back home for lunch and after watching the belligerent Andrew Marr terrorising Matt Hancock we chose different paths for the afternoon. I was cooking stew for my dinner then going for a walk to the shops to get potatoes and veg for tonight's dinner. Scamp was itching to get the front grass cut. We both achieved our stated goals. The grass was cut and the veg was bought. With the hard work done, we settled in the garden with a beer each. Scamp was reading and I was listening to a book being read to me, The Reluctant Assassin by Eoin Colfer. I'm getting the hang of this Audible malarkey. It's really quite good having a book read to you.
A glass of wine with dinner which was Scallops, mixed veg and potatoes for Scamp. Replace the scallops with Stew and you have my dinner. Scallops were deemed "nice, but not worth the money" and my take on the Lidl stew was "get it from a butcher next time".
Dancing tonight was a bit of a shambles for us. Both of us made mistakes but both of us also managed to dance a whole routine without too many errors. Not our finest hour, but not our worst either.
Spoke to JIC and heard that he's actually going to have to go in to work next week. That will be a change for him I'm sure. I'm not all that sure that working from home is the way to go. It's much better if you can separate the two. That way the work is less likely to be carried into your home time. Believe me, I know, I've done it.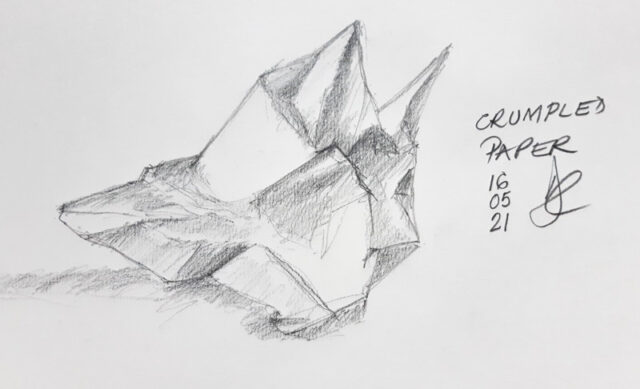 PoD is one of Scamp's Allium flowers just about to burst out of its protective sheath. Sketch today asked for a crumpled piece of paper and that's what I drew.
Tomorrow Scamp and her witch friends are meeting up for the first time since August 2020 at Annette's. I'm the driver who's bringing them back in the afternoon. That's the plan anyway. Things may change, of course.