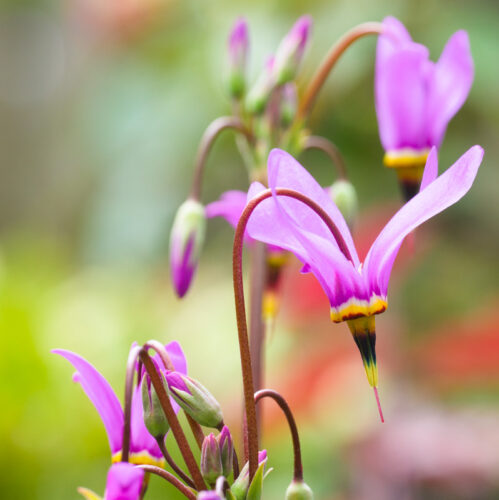 Freedom for Scamp and freedom for me.
Scamp was off, with the rest of the witches, to Annette's new house in Bonnybridge for the first get together since August. I didn't even have to drive her there, that was James's job. Once I'd waved her off, her freedom started, and so did mine.
While she was settling in to her Prosecco, I was wandering round Tesco, buying some razors, shampoo, shower gel and also some long life milk to put into the food bank bin. That salved my conscience and used up another of the vouchers we get every month for doing our Covid research test. Half of what we got would go to the foodbank and half we could keep. That was our unwritten rule and we've stuck to it fairly well, I think.
Next thing to was to post my next lot of sketches on Facebook. I'd worked out a method that would get pictures and text on the site quite quickly and for some reason, the computer gods were looking down and smiling today because it worked. Two tasks completed.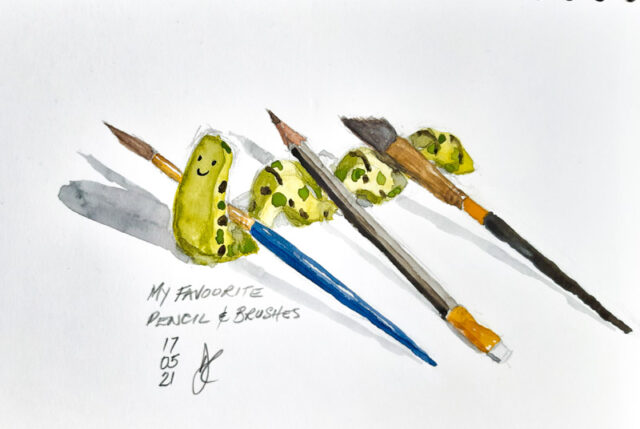 Next was today's sketch with the prompt "Your favourite brushes and pencils". Asking for your favourite brushes or pencils is like asking who your favourite child is. At present my pencil of choice is the Palomino Blackwing soft. The brushes I use most are my Robert Simmons, Saphire 6 and my Daler Rowney Sword. They all sit so neatly on my brush holder, a gift from my thoughtful daughter. That was my task, to get all of them into a sketch, then add colour. The result, you can see here! Three down.
After lunch I took some photos of the American Cowslip (Shooting Star). It flowers every May and once the flowers are past the whole thing disappears, reappearing in the spring with a rosette of green leaves from which the flower spike starts to grow. According to some sites, the plant only lives for about five years. We've had it for three years now, so it's probably in its prime. Let's hope it lasts more than the five years. Photo taken and processed. PoD selected and number four ticked off.
In between all these tasks, I listened to more of The Reluctant Assassin, had my lunch and generally lounged about doing nothing. It was great fun.
I was just finishing off the painting when I got a text requesting a taxi to Bonnybridge. Took the shortest route which took the longest time because the schools were coming out and that meant all the local roads turned into carparks. Despite that, I arrived at the house on time, and at the same time as Jim, one of the other witches' husband. We found the four witches and a very acrobatic dog in the summer house in the back garden. We weren't even offered any of the cakes or sandwiches that were on display. Maybe they were for decoration only!
Back home the long way that was quicker, much quicker than the route I'd taken to go there. It seems that Scamp also had a good time. Lots of catching up done and plans made for the future. Maybe we both need our freedom days.
Tomorrow Scamp is out in the afternoon again, this time to take Margie to tea at Calders. I'll find something to do, I'm sure.