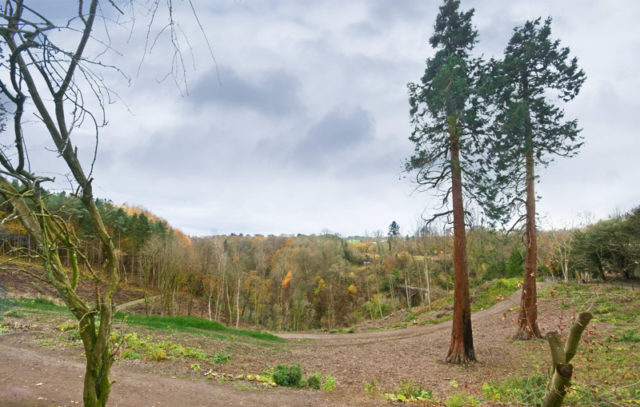 Today started late, but not late enough for me. I was knackered.
Yesterday transitioned into today, early in the morning when our visitors left after a great night. Two retired couples comparing notes. When we finally got to bed after loading the dishwasher and tidying some of the detritus away, it must have been close to 1am and we're not used to these late nights. So, it was a fairly late morning wakeup. Completed the remainder of the clean-up operation and finally settle down with a coffee and a sudoku sitting on the couch in the sunlight. Beautiful morning after a night of heavy rain I believe although luckily I was in the Land of Nod while the rain fell.
Scamp eventually encouraged me to drive us to some place where we could go for a walk in the fresh air. Her first suggestion was The Kelpies which, while interesting wasn't as interesting as her second suggestion, Chatelherault for a walk through the trees. We set off for Hamilton and a walk through the trees.
It turned out to be a much longer walk than either of us had anticipated, but at least this time we were well prepared with boots and walking poles. My pole doubles as a monopod, so that makes it doubly useful for steadying the camera. Took the 'Big Dog' and walked as far as the closed off path to the "White Bridge". Well, I walked on to see the White Bridge (Scamp waited at the bottom of the steps). There is little left of the White Bridge now because  unfortunately it has been stripped of its floor and handrails, so is now simply two steel beams crossing the Avon Water. Took some photos and then walked back to meet up with Scamp. Then we had to climb thousands, literally thousands of steps up to the High Parks and then back to the cafe and a hard won coffee and half a scone each.
Drove back through the heavy rain that got heavier as we approached Cumbersheugh. Dinner tonight was the remains of yesterday's Steak Pie for me and yesterday's Rats for Scamp. I enjoyed today's walk, but those steps are a real killer.
We have no plans for tomorrow as yet, but we may go in and visit Shona.