Really warm.  Temperature was nearly 20º.  Real "Taps Aff" weather.  We went to Torwood Garden Centre today, as did half the pensioner population of Central Scotland it seemed.  Grey hairs were everywhere.  I wasn't one of them of course!  We went to get some plants for the garden.  It's probably safe to get them now.  Easter is the time to buy plants, but May is the time to buy the plants that will grow – mainly because most of the frost is gone by the start of May, although, I remember my mum telling me of snow falling in May!
Went cycling and had planned what shot I was going to take.  Unfortunately, I hadn't planned to charge the battery on the Oly.  It's charging now as I write this, so it SHOULD be ok tomorrow.  I really must get a spare battery for it and for the Nikon too.
First night of Kizomba at STUC at night and a great starting lesson.  Really looking forward to the rest of these classes.  Stayed for the 8.00 salsa class to help out with the beginners, but dear, oh, dear, it was not the usual teacher.  It was the chauvinistic poser.  Full of macho crap and innuendo. Doesn't he watch the class and see people cringing?  Some people were just not cut out to be teachers.  Do you get the impression I don't like him?  Neither did any of the class that I spoke to.  One lady in particular was incandescent!  Hopefully it will be the usual teacher next week or we won't be helping out.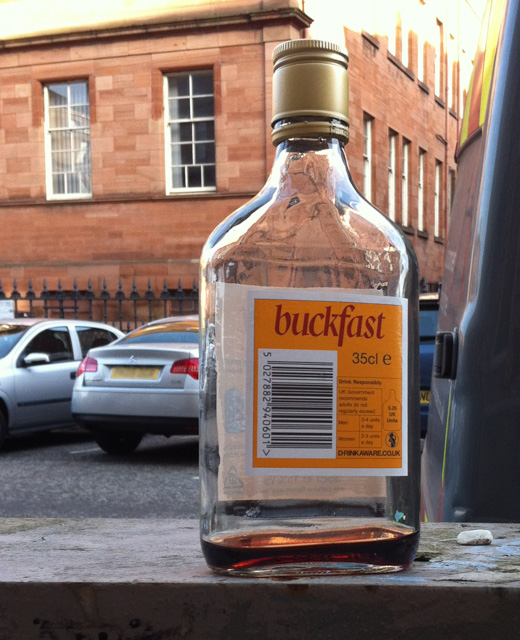 A cheeky wee bucky sitting on a parking meter in Glasgow.  This one is entitled The Angels' Share.
365/112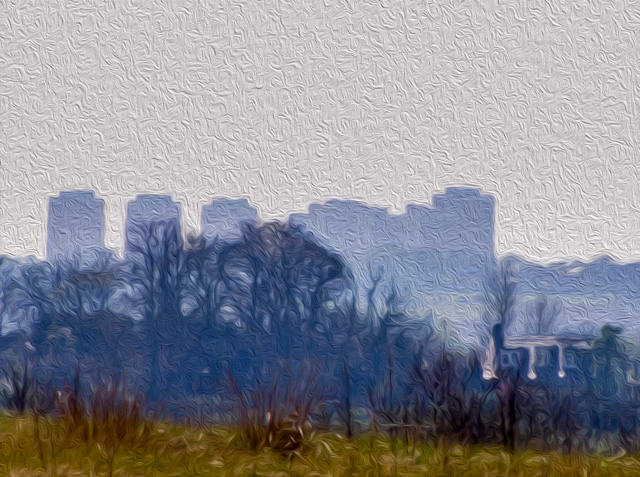 The Red Road Flats seen from a distance with an Oil filter applied in PS.  Makes them look good!  Not so picturesque up close